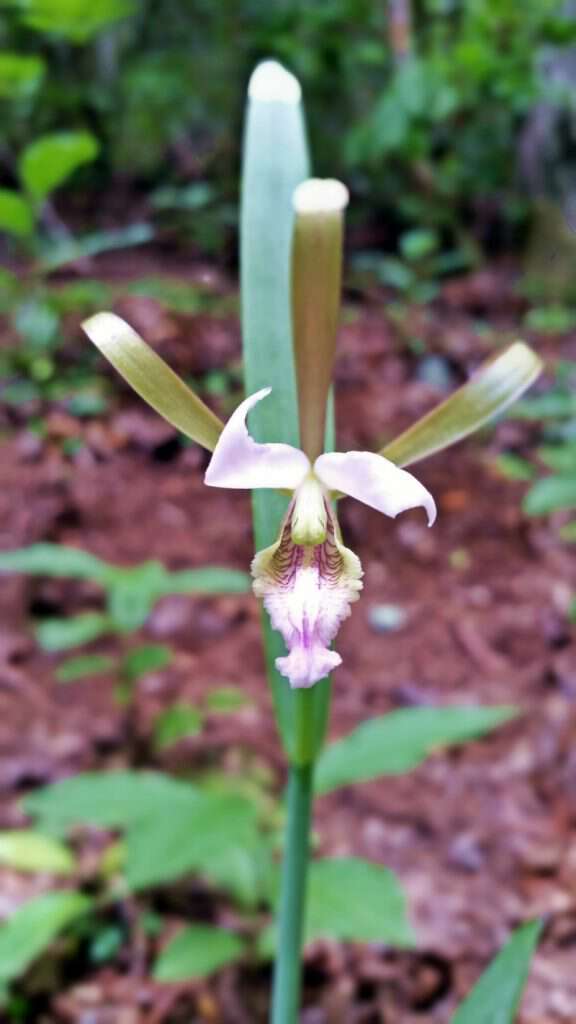 This year I have made a conscious effort to try and be in the woods more. I wish that meant I had been on long hikes to the top of the mountain and beyond, but mostly what I've managed to do is take one of the trails that lead off behind the chicken coop and go a few hundred yards into the woods or up towards the ridge.
On one of my short trips I noticed a strange looking plant that I had never seen before. It was thin and tapered. I could tell it's length was about to burst open with leaves and hopefully a bloom.
A few weeks later I suddenly remembered the plant and ran out to see if it had indeed opened up into a flower-it had!
The bloom was so pretty and I didn't think I had ever seen one like it. I racked my brain thinking maybe it was something I had once planted in the yard that had somehow migrated to the woods, but decided I would certainly have remembered having a flower that pretty in my collection.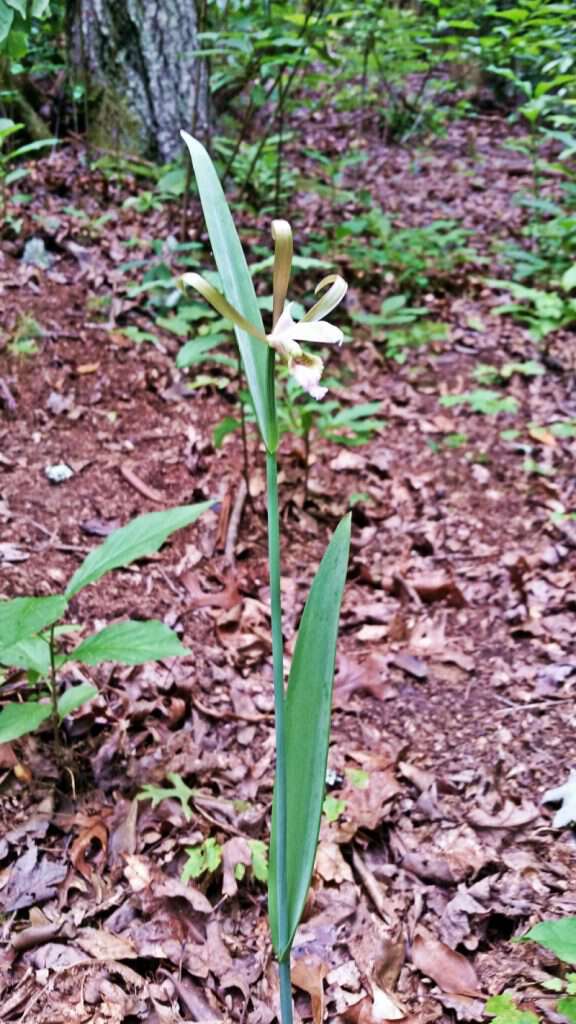 I got Chatter to post a picture to a plant group that she's a member of and someone quickly identified the plant as a Rosebud Orchid.
The book Native Orchids of the Southern Appalachian Mountains has this to say about the flower:
"The smaller rosebud orchid blooms in early June in the southern part of the mountains but can be fresh in northern West Virginia as late as the first part of July. Restricted to the southeastern United States, smaller rosebud orchid is very sparse throughout the southern Appalachians. It occurs at a few sites in eastern Kentucky as well as some scattered locations on the Cumberland Plateau and in the eastern mountains of Tennessee. It is infrequent in the North Carolina and Virginia mountains. And there are only two recorded sites for smaller rosebud orchid in the area of West Virginia covered by this book, one in Barbour County and one dating from 1968 in McDowell County."
After reading that I knew I had never seen the flower before. Have you?
Tipper