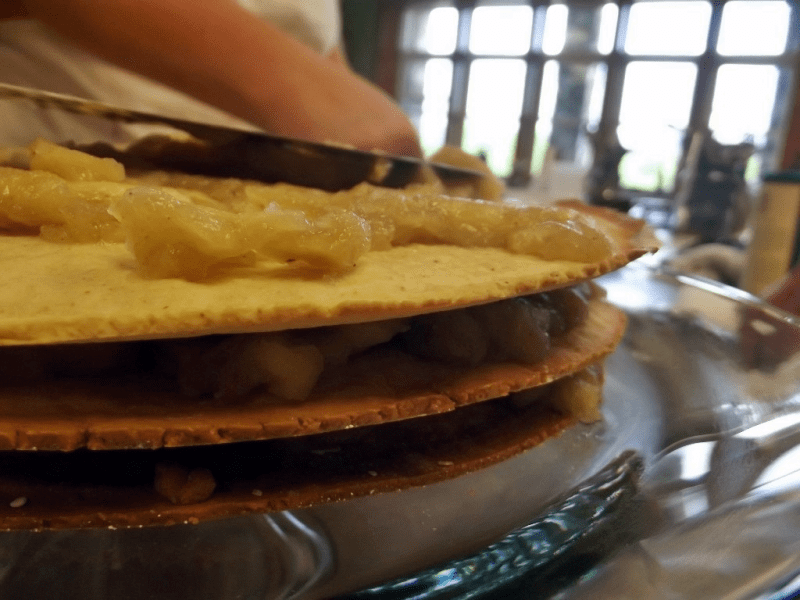 "On Christmas Eve night, we'd all go a-serenadin'. We went from house to house. We'd put on different old clothes, you know, and carry things to beat on and cowbells to ring-all things to make noise. We went up to one place, and the man told his wife, 'Lula, just carry the bed out and give 'em some room.' It was a great big room, and they cleared it out for dancin' and playin' games. And some of 'em did dance. I didn't though. It was against my religion, but my brother would play the harmonica. They'd turn the big room over to us. We'd all play games like go in and out the windows and spin the bottle, and I can't remember what all. We'd be there 'til midnight. We'd play tricks on people, too, and my brother helped do that. One place where we went to dance and play games had two big horses with white faces. Those boys took shoe polish and painted them black! They painted those horses' faces! Those folks never said a word about it. We had a big dinner on Christmas Day but not on Christmas Eve. We didn't have no cakes then because we cooked over a fireplace. But Mother made a great big stack of apple pies out of dried apples and a great big, high stack of pumpkin custards."
—-Nora Garland, Fall 1985 from the The Foxfire 40th Anniversary Book.
————————–
I know about the game spin the bottle but I wonder the game go in and out the windows. If you know about the game please leave a comment and tell us about it.
Nora's brother painting the horses faces along with the serenading reminds me of an old post. I'll pull it out from the Blind Pig & The Acorn archives and share it with you.
Click here to jump over and visit the Foxfire online store.
Tipper