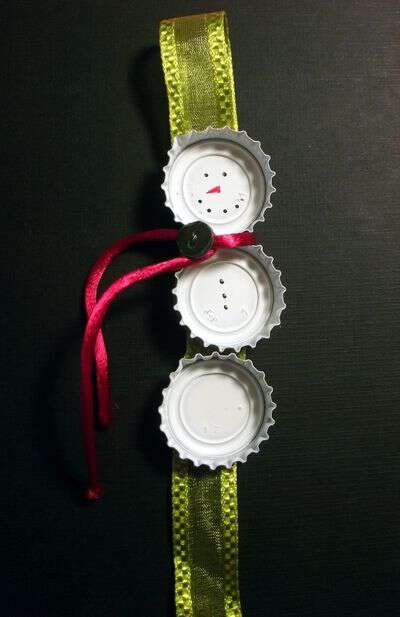 Over the weekend, Chitter and I made snowmen ornaments out of bottle caps. They are easy to make; you might even have the supplies on hand (I did); and they are too cute.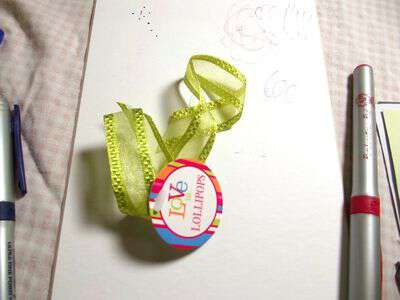 You need:
ribbon or yarn pieces-I keep all kinds of scrap ribbon-I find it especially hard to throw away the pretty ribbon that comes on things you buy.
bottle caps-painted white on the inside-I used spray paint
hot glue
buttons or other small items like sparkles/spangles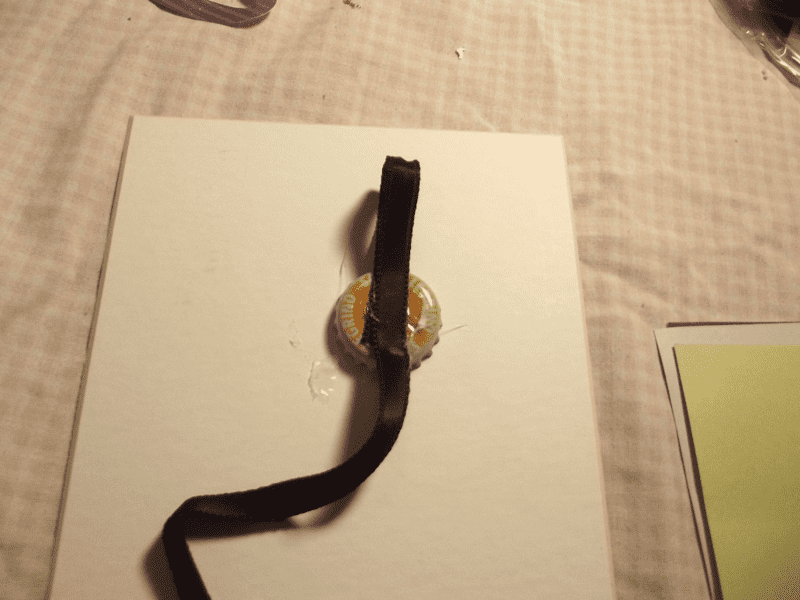 Make a loop in the ribbon to hang the ornament from-then glue the first bottle cap on. I'm showing you the back side-it's easier to glue when the inside of the bottle cap is facing you and the ribbon is laying flat. That way you can make sure the bottle cap is on straight.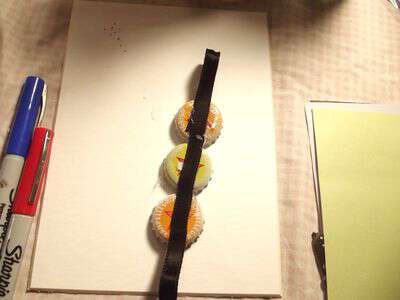 Glue the next 2 bottle caps onto the ribbon-making sure they are snug against the cap above them. Again-it is easier to if the bottle caps are facing you.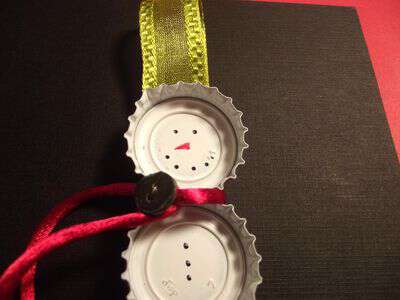 Once the bottle caps are glued in place-you can use a marker or a paint brush-to add dots for eyes, lips, buttons and to add a carrot nose.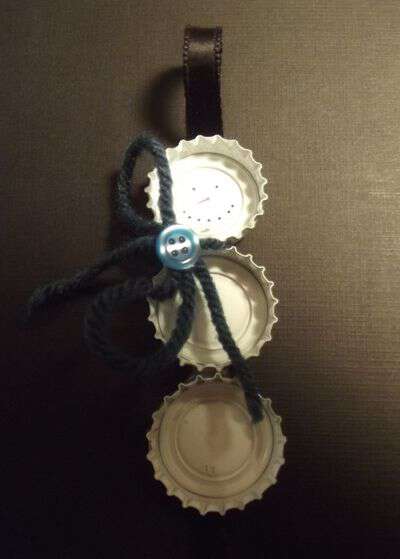 To finish the snowman off-give him a scarf by tying a piece of ribbon or yarn around his neck and gluing on a button or other form of decoration for his scarf.
The snowmen look adorable on the tree-and they make a cute addition to present wrappings as well.
I'm a creative person-I love to make things-but somehow it pleases me even more when I can make something from the things I already have on hand. I don't know if that means I'm resourceful or a cheapskate.
Tipper