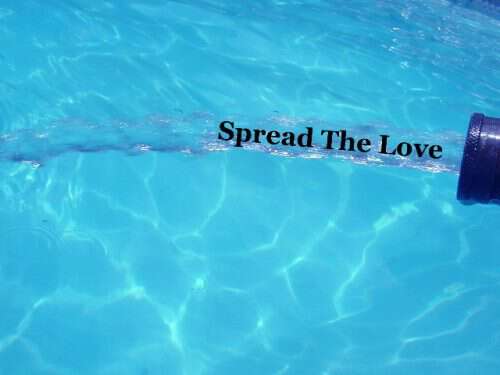 Time to Spread the Love for the month of July. I'm sending a great big THANK YOU to all the Acorns who took the time to comment during the month of July. Every comment you leave truly does make the Blind Pig a better place to visit!
Janet, Just Jackie, Julie at Elisharose, Miss Cindy, Brenda Kay Ledford, Osagebluff Quilter, Warren, Lanny, Petra Michelle, David Templeton, Glenda, Fencepost, Rick's Whitetail Woods, Mary Life In A Cordwood Cabin, Paul Saltcreek, B. Ruth, Vicki Lane, Eva Nell Mull Wike, Ph.D., Sarah, Wanda, Stacey South Western PA, Lynn Legge, Pat in East TN, Jen,  Sandra, Sheryl Paul, Kenneth M. Roper, Anastasia, Mike McLain, Nancy Simpson, Kenneth O Hoffman, Mamabug, Kat, Lonnie Dockery, Canned Quilter, Kathryn Magendie, Jim Casada, Don Casada, Charline, Vera Guthrie, Garland Davis, Dilli, Larry Proffitt, Granny Pam , Bradley, Uncle Al, Dee from TN, Rooney Floyd, Martina, Teresa, Rachel Sliding Through Life, Luann, Ethel, Sheila Bergeron, Clint, Jennifer In OR, Melissa P Misplaced Southerner, Wanda Devers, Bill Dotson, Donna W, Sandy Carlson, Janet Pressley, PinnacleCreek, Nancy A Rural Journal , Judith, Suzi Phillips, Debby Brown, RB, Pointless Picks, Dale Anderson, Jo, Helen G, Lise, John Dilbeck , Mary Shipman, Shirla, downthelanegirl, Brian Blake, Glynda, Sue Crane, Lisa At 2 Bears Farm, Mary Jane Plemmons, Gary Powell, Ed Myers, Alica At Happily Married To The Cows, Dolores, Caro, Grandpa Ken, Delores (Rusty) Ellis, Barb Johnson, Sassy, Baking Barb, Sherie Rowe, Rose C., Charlotte, Mary Rutherford, Mama Crow, John, Georgie, Elizabeth K, Kent Lockman, Susie Swanson, Sherry Whitaker, D, Elithea, Sandy Kalvaitis, Grannis Little Corner, KGL, Carol Isler,  Ethelene Dyer Jones, Cee, Richard Moore, Wayne Newton, Laurie Stone, NCMountainWoman, Janice MacDaniels, Shirley Owens, Paula Rhodarmer, Coffee Muses, Gerald, Tea4Too, Nancy Wigmore, Mary Lou McKillip, Jackie Garvin, Anne, Jan, Bf, Cyndi, Tanya, Connie Arnold, Barbara Gantt, Karen Kepart Twiss, Penney Roase, Trisha Too, Ron Banks, Ebet, Monica Cochran, Michelle, Dorothy, Brother James, Molly seaver, Sharon D, Kimberly B., Tamra, Mel H., Kayla, Barbara Brock, Rod Weigel, Steve Smith, Carol Wong, Roland Leveille, Jerry M. In Arkansas, Misty, Ginny Miller, Audrey, Trixi, Mary Berrong, Will, Jennifer, Mysti, DaCraftyLady, John Bobby Stonecypher, Tom, Bob Adcock, Carrie, BestyFromTennessee, JJ, Sue, Chip D., Chief Dog Walker, Sandy, Rachelle, Malcolm, Ray P. Algee, Theresa, Marie O'Donnell, Cheryl, Farmchick, Allen Boynton, Beth, Aleta, John R., Jan, Edna E. Fields, and Sheila.
The Winner for July is….Ed Myers.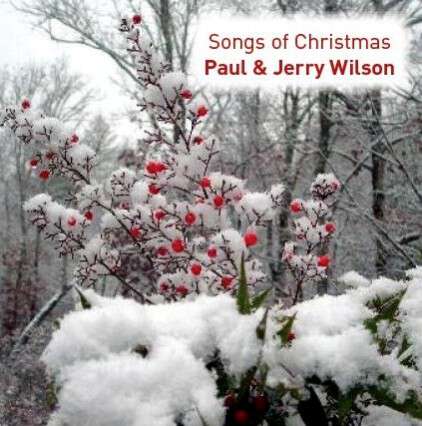 And in honor of one of my favorite sayings: "It was like Christmas in July!" the prize for July is one of Pap and Paul's Christmas cds.
All the commenters with names in orange-have a great website-go for a visit and I know you'll be glad you did!
Tipper