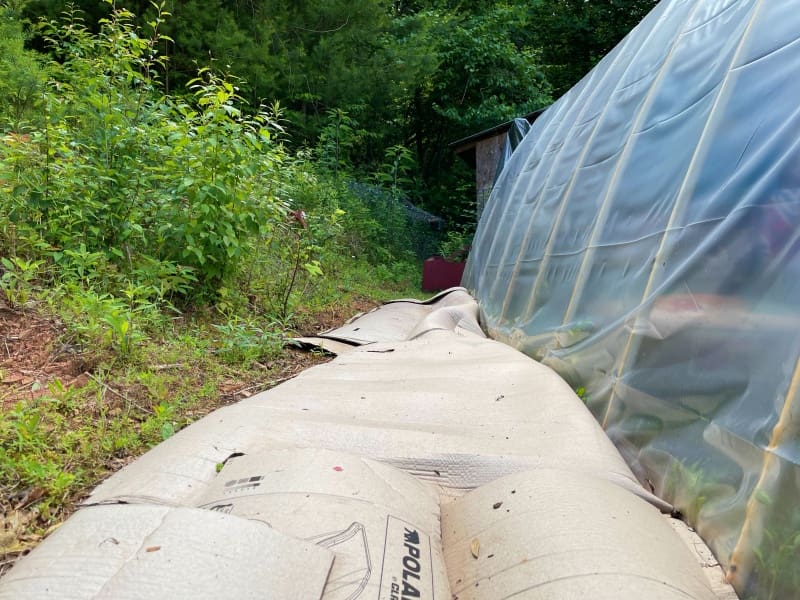 Earlier this year I convinced The Deer Hunter to build a garden bed behind the greenhouse, but so far all we've managed to do is to lay down some pasteboard boxes to try to kill the weeds.
Ever so often we clean out the chicken coop and add all the muck to a pile out back of the house. If you're looking for worms that's the place to go. I can't hardly believe how many worms are in one shovel full of the stuff. If Chitter heads to the pile with an implement in her hand the chickens go wild because they know they'll soon be feasting.
Our plan is to add a layer of compost on the pasteboard and then a layer of mulch. I was thinking about planting pumpkins or winter squash back there…but we've got to actually get the bed finished before we can fulfill my plans 🙂
I rarely hear anyone say pasteboard box instead of cardboard box these days, but when I was growing up it was common usage. Granny still uses the term.
The other day she told me to go out on the back porch and get a pasteboard box to carry home what I was taking 🙂
Tipper
Subscribe for FREE and get a daily dose of Appalachia in your inbox