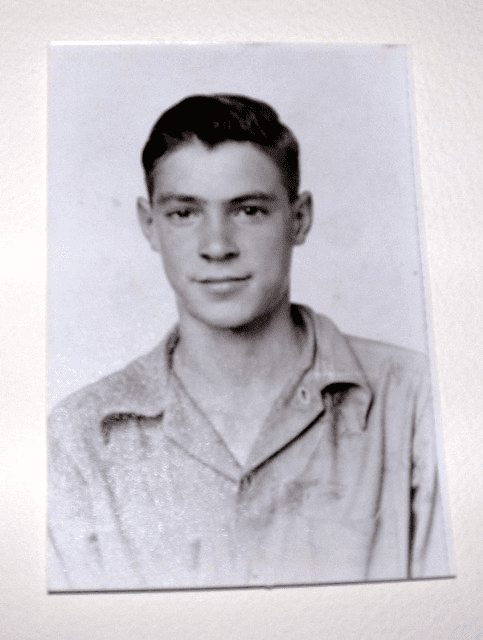 Pap and his buddies found much mischief to get into when they were kids. Most of the time no harm was done.
One Sunday afternoon, the group of boys were up on the mountain-enjoying one of their favorite pastimes-rolling rocks off the side of the mountain. They would push or pry the rocks until they began rolling down the mountainside-contests usually ensued as they bet on whose rock would roll the greatest distance.
Pap and his buddies came across a huge rock-one of the biggest they had seen in the area. They picked up sticks and tried to dislodge the rock-Pap said they gave up more than once-but each time one of them would pick up their stick and try again. After a good while of pushing and prying the rock finally came loose from the mountain and started rolling-gaining speed as it went. There was a Chestnut tree in it's path-the rock just splintered the tree into matchsticks and kept on going until it went out of sight. Pap said he'd never forget the sound the big rock made tearing through the woods like a bulldozer.
When Pap arrived home from school on Monday afternoon-he noticed a neighbor man standing in the yard with his father. As Pap walked up the path they called for him to join their conversation. Pap's father asked him "Jerry, Mr. Anderson tells me a big rock tore down his fence, flattened his corn corn crib and almost hit his house-do you know anything about it?" Pap said he couldn't believe the rock had traveled that far-over a mile-but he knew it had to be the same rock-so he fessed up to pushing the rock off the mountain. His father said he'd have to pay for the fence and the material to build the corn crib back-but Mr. Anderson interrupted and said "Now I hell-I don't want no money but they can sure fix my fence and help rebuild the corn crib."
Pap was shocked by the destruction when he went to help Mr. Anderson. The rock had come off a bank about head high-left a huge hole in the ground-rolled over the fence-through the corn crib and stopped just short of the house. Pap was sure glad no one was in the yard when the big rock plowed through.
The Anderson's never did move the rock. Pap said the last time he was by there-the big rock was sitting just were it landed all those years ago.
I was a scaredy cat as a kid (actually I still am)-I don't remember doing anything really dangerous-Do you?
Tipper