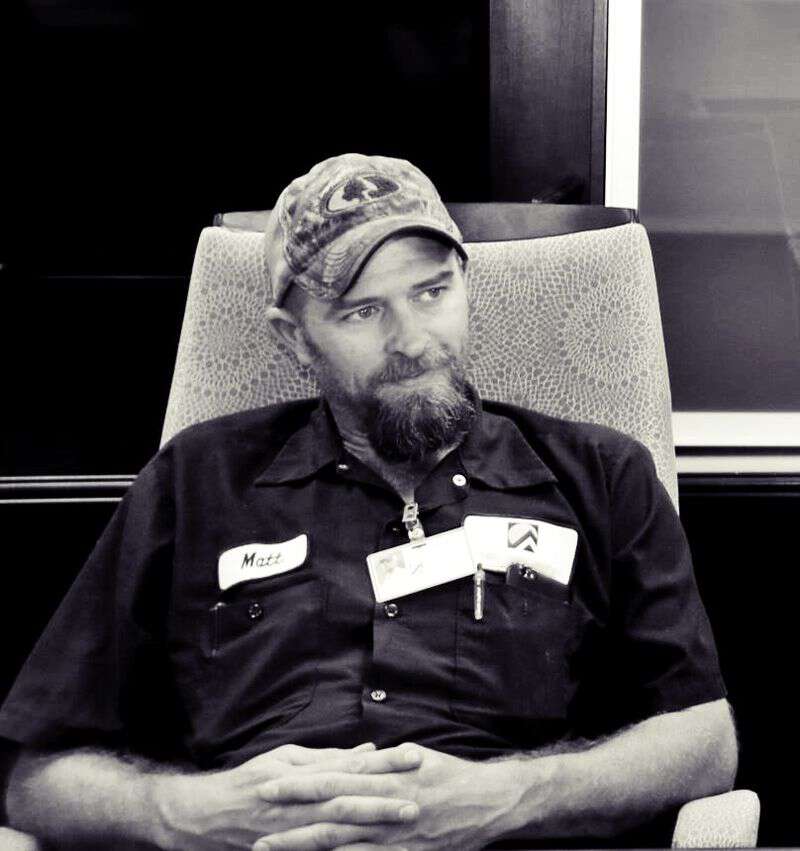 Today is The Deer Hunter's birthday. He's 47 years young. We were in our early 20s when we met, set up on a blind date by one of my cousins and her husband.
As with all marriages there have been ups and downs, but I'm grateful to say for us there have been mostly ups.
I could never fully describe the manner in which The Deer Hunter takes care of the girls and me: providing for us, doing all the hard things that need doing, forever making sure we're okay. He's always treated the girls and me like princesses-even though we know we are far from that.
He has barely left my side since Pap died, and when he has had to leave, he's called to make sure I'm okay throughout the day.
Pap's death has been hard on The Deer Hunter too. They worked together for many years and they shared many of the same interests.
On our wedding day I was determined not to cry. I dressed in the basement of the church and the plan was for Pap and I to wait on the first landing of stairs until we were motioned to come up and into the sanctuary.
As Pap and I stood together he said "Tipper I want you to know I couldn't have picked a better choice than Matt for you to marry." Of course there went the whole I'm not going to cry thing.
Over the past year Pap spoke to me more than once about his passing. He always told me it was a comfort for him to know Matt would be here to take care of the girls and me and that since Matt was so good at fixing things he was glad to know he'd be here to help Granny, Paul, and Steve and his family should they need him.
Several weeks ago the girls got to make some mighty fine music in the Dutch Cove community of Canton NC where The Deer Hunter grew up. It was a neat experience for us all, but seeing his girls play in the very community that made him who he is today especially pleased The Deer Hunter.
I never had a chance to show Pap the video above, but I know he would have liked it. Pap was smart, on our wedding day so long ago he saw the man Matt would become when I was still only seeing the handsome young fellow waiting for me at the end of the aisle.
Tipper