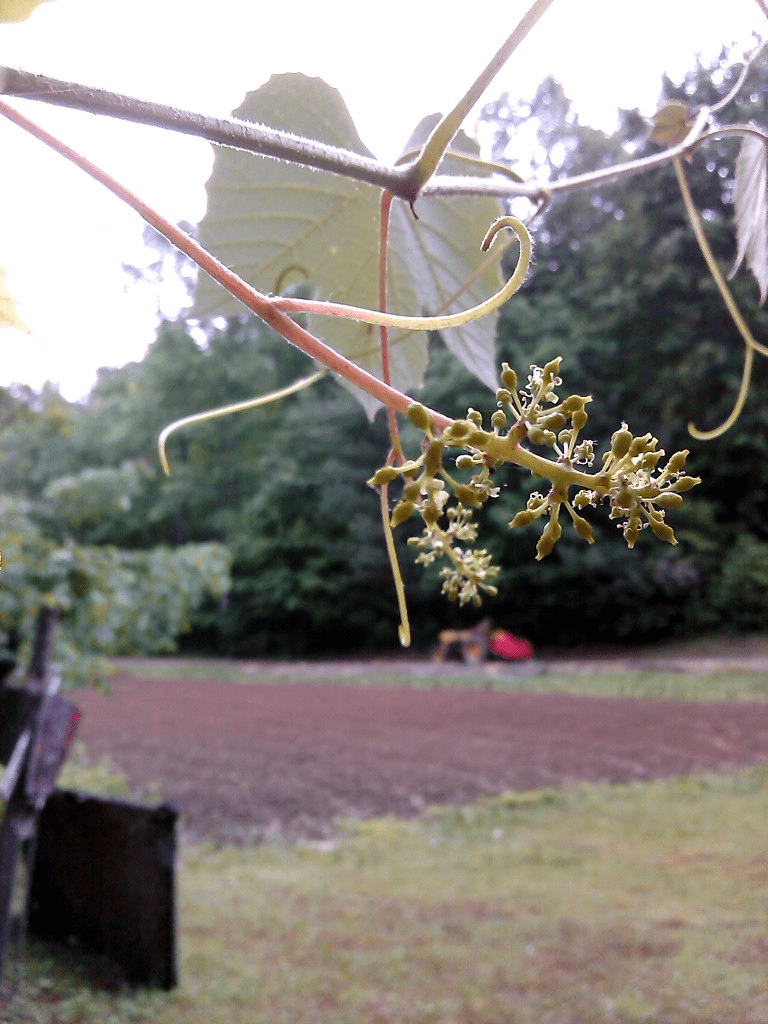 fox grape noun A woody vine (Vitis labrusca) that bears small, edible grapes green in color but later turning brown. Same as possum grape.
1997 Nelson Country Folklore 49 After the frost, fox grapes that grew wild were gathered to make jelly.
~Dictionary of Smoky Mountain English
———–
While I waited for The Deer Hunter to finish plowing the garden I took a peek at the baby fox grapes that grow along the creek. The grapes do grow wild on a woody vine, however the grapes aren't all that small and they're more of a purple color than brown. Pap says possum grapes grow in the woods-not along the creek and are much much smaller in size. I've never seen a possum grape but I want to.
Tipper
Appalachia Through My Eyes – A series of photographs from my life in Southern Appalachia.