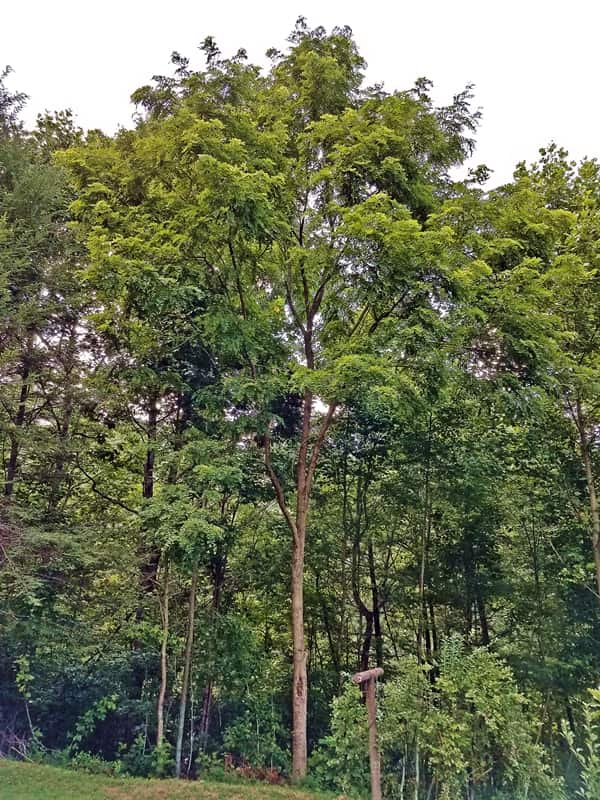 The Deer Hunter and I were taking a rest underneath the Apple tree the other day. As we set enjoying the shade I noticed the locust tree that grows at the edge of our backyard.
I said "Just look at that tree! Can you remember when it was about chest high?" The Deer Hunter said he could and that he'd always made sure to leave it alone when we did any sort of clean up because there weren't many locust around our house.
In days gone by locust trees were the choice wood for fenceposts or really for anything that needed to last in the weather. I've also heard folks say they liked to use locust for firewood.
Several years ago Blind Pig reader Rooney Floyd sent me a great story about the strength of locust:
Today's blog, "Sayings by way of John Parris", reminded me of a clever Appalachian saying I read about by way of an outstanding woodcarver and sculptor named Grainger McKoy.  He was once asked what he was going to carve next.  He replied, "Maybe what I'll carve next is my tombstone. Carve it out of locus wood. My old friend, Beddingfield, from up in the mountains told me once that 'a locust post will wear out two holes'. That ought to make a good tombstone". 

—Rooney Floyd
Tipper
Subscribe for FREE and get a daily dose of Appalachia in your inbox