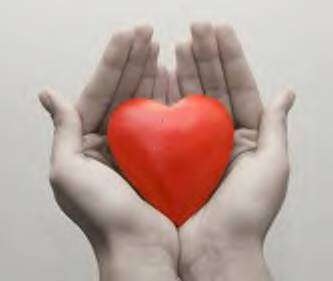 Time to Spread the Love for the month of June. I'm sending a heart felt thank you to everyone who commented during the month of June. Each comment you leave makes the Blind Pig a better place to visit:
Sandy Carlson, Janet, Kathleen, Just Jackie, Julie at Elisharose, Miss Cindy, Brenda Kay Ledford, Osagebluff Quilter, Terry, GrannyPam, Warren, Lanny, The Fishing Guy, Petra Michelle, David Templeton, Nancy M., Glenda, Fencepost, Rick's Whitetail Woods, Trisha Too, Mary Life In A Cordwood Cabin, My Carolina Kitchen, Farmchick, Paul Saltcreek, Patty Hall, B. Ruth, CheE, Sallie Covolo, Barbara Gantt, Vicki Lane, Ethel, Eva Nell Mull Wike, Ph.D., Sarah, Wanda, Stacey South Western PA, Dee from Tennessee, Lynn, Pat in East TN, Teresa, Jen,  Sandra, Betsy from Tenn, JennyJenny, Granny Sue, Jennifer in OR, Sheryl Paul, Frances, Amy, Miss FiFi, Kenneth M. Roper, EBet, Trixie Goforth, Anastasia, Marilyn, Mike McLain, thewelldigger, Kim Campbell, Steve Allen, Rachelle, Connie, Cindy Bergeron Scherwinski, Farmchick Paula, John Dilbeck, Greta Koehl, Sandra VanOrman, Helen G, Carolyn Harbor Hon, Heather Rojo, Bob Dalsemer, Georgie, Will Dixon, Nancy Wigmore, Susie, Matthew Burns, Nancy Simpson, Dana, Ray Richardson, Roger Hartley, meemsnyc, Jim Kerr, Rachel Crisman, Leslie Farm Fresh Fun, Apple, Paul Penland, Nancy, Pat Siler, Kenneth O Hoffman, Jeremy, Ann Austin, Janet Pressley, Gutter Augusta, Grace Willard, Mamabug, Cher'ley Grogg, Gwen Mangelson, Dionne Gordan, Rick Crisman, Elizabeth Thomas, Kelli, Rebyll, Joycee, Debbie, Diana Lynn, Larry Orr, Em, Chris,threecollie, George, Dockery, Sue, Mary L. Grabski, Wisconsin, Amanda, Mom of 3nOK, Boonsong, Holly, Janice MacDaniels, Misty Taylor, Keith Bumgarner, John, Clint, Linda Ogden, Leon, Donna Small, David N Lee, Betsy Dudenhoeffer, Dar, Bonnie, Kat Billings, Fireplace Friend, Mandi, Oklahoma Weddings, Kat, and Lesile.
The winner for June is…Chef E!
Since I know she has a hankering for one of my altered digital prints-I'm sending her one-of the bottle tree.
Tipper