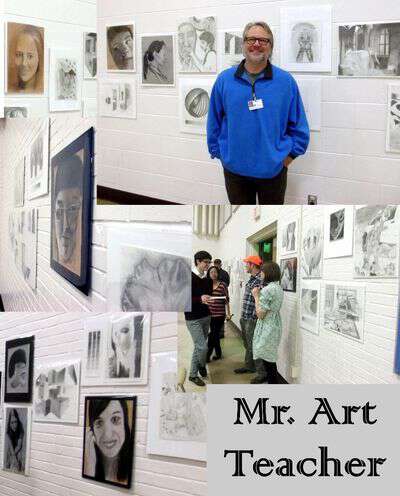 Quote from Mr. Art Teacher:
"Not everyone can be an artist-but I teach them drawing, because I hope each student will gain confidence in themselves and then apply it to what they love."
Smart guy-and as you can see from the photo-a very talented art teacher as well.
If you listened to what the world tells you-you'd never believe there are talented teachers and students who walk the hallways of Appalachia's high schools.
Tipper
Appalachia Through My Eyes – A series of photographs from my life in Southern Appalachia.