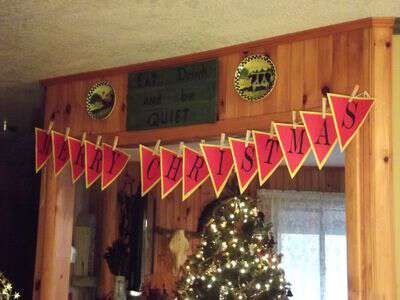 When Chitter and I were crafting the other day, we made a Christmas banner-I was so pleased with how it turned out-and it was super easy to make too.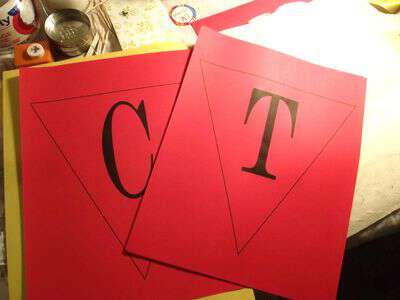 The bloggers at Shanty2Chic have made it so easy to print out any letter of the alphabet. Go here to see the list of letters.
Print your letters out-I had a stash of red paper so I decided to print mine on red paper.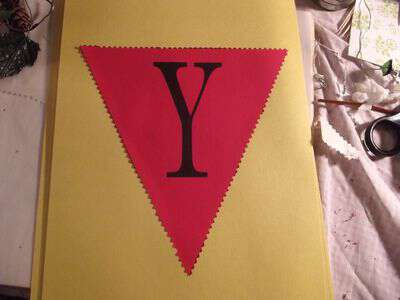 Once I had mine printed-I cut around the letters with a pair of pinking shears-then clued the letters onto some yellow construction paper.
I used a ruler to draw a triangle shape around the letter-then cut it out.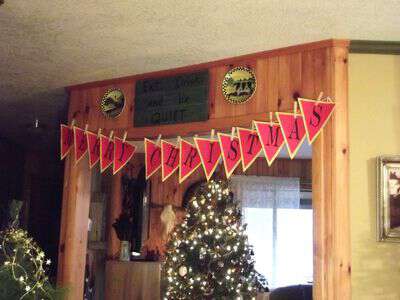 I was going to punch a hole in each letter and string them on a piece of ribbon-but in the end I followed the bloggers at Shanty2Chic's advice and hung the letters by clothespins instead.
I love the banner for Christmas-but it would also be perfect for birthdays, anniversaries, etc.
Tipper