Today's guest post was written by Bill Burnett.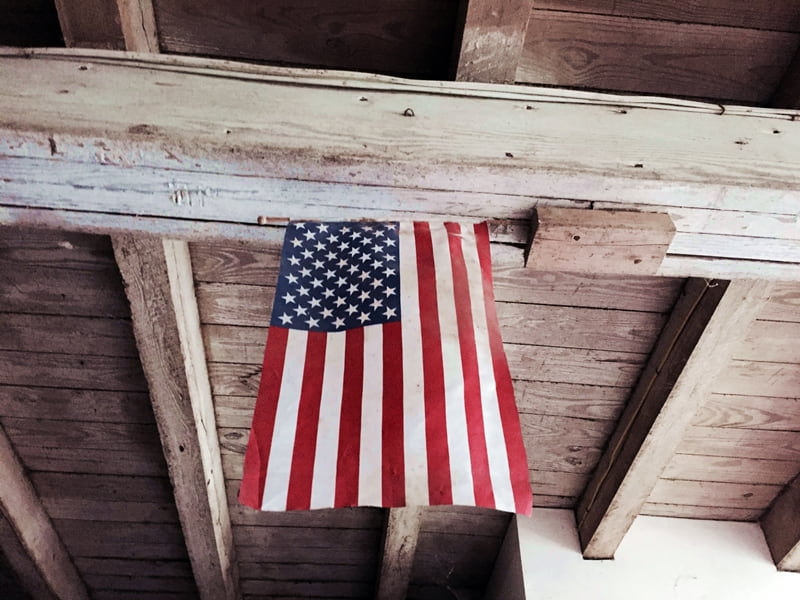 Let us all remember our Veterans every day but especially today. We have two flags on our mantle to remind us daily of the sacrifices of two men who are the reason we are here.
One covered the coffin of Porter Crisp, Bunny's father who served in Europe during WWII and then was recalled during the Korean War. He was captured at the battle of the Chosin Reservoir and held as a POW for 33 months. He returned home a victim of what is now classified as PTSD and passed at the young age of 38.
The other flag covered the coffin of U Z Burnett, my father who served with the US Army Air Corp in the South Pacific with a Photo Recon Unit which developed the miles of film taken from Gun Cameras which were used in deciding where the B-29's would drop the bob loads including Hiroshima and Nagasaki. He passed at the still young age of 60.
I also had a second Great Uncle who was captured in Europe and died in a POW Camp in occupied France.
Swain County lost eight young men in Vietnam three of which were good friends of mine. Charles George of Cherokee was awarded the Congressional Medal of Honor for falling on a grenade saving the lives of his comrades, The Charles George VA Medical Center at Oteen is named in his honor.
Let's remember all veterans every day especially those who gave all when called upon.
—Bill Burnett
—-
Tipper
Subscribe for FREE and get a daily dose of Appalachia in your inbox