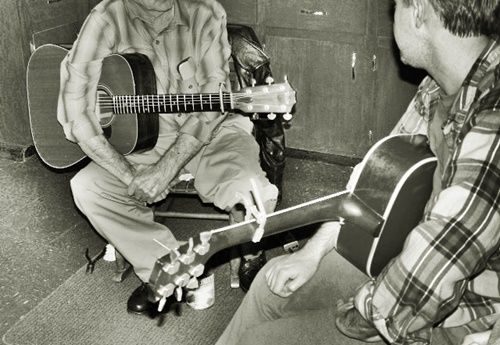 I'm sharing another favorite Pickin and Grinnin in the Kitchen Spot with you today.
"Oh What A Savior" was written by Marvin P. Dalton in 1948. I grew up singing the song in church, in fact it was among my very favorite songs to sing in the choir.
My friend, Sharon, and I shared a special bond when we were kids. We were in the same classroom at school and we went to the same church. Pap even helped her Daddy build their house.
Sharon and I liked singing more than preaching, as most kids do. We knew the page number to all our favorite songs and we'd anxiously wait to see if one was called out.
The song leader was Dennis McCoy and we loved to hear him sing "Oh What A Savior." Dennis has a very strong voice and he could really sing out on the song. Till this day I can still hear him singing the line "Oh what a Savior Oh hallelujah" in my head.
"Oh What A Savior" is a wonderful song of praise. I love the lyrics and the tune for the same reason I did as a child.
The song is simultaneously melancholy and hopeful. Each verse starts with the down trodden and each chorus leads you to victory way up on the mountain.
I hope you enjoyed Pap and Paul's version of the song.
Tipper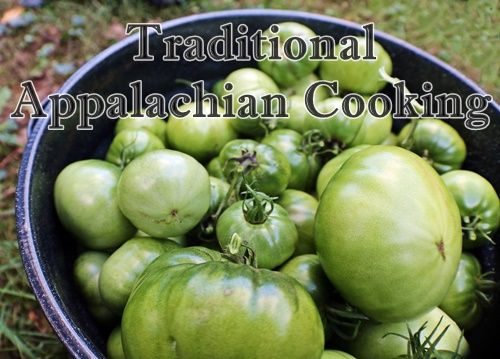 Come cook with me!
MOUNTAIN FLAVORS – TRADITIONAL APPALACHIAN COOKING
Location: John C. Campbell Folk School – Brasstown, NC
Date: Sunday, June 23 – Saturday, June 29, 2019
Instructors: Carolyn Anderson, Tipper Pressley
Experience the traditional Appalachian method of cooking, putting up, and preserving the bounty from nature's garden. Receive hands-on training to make and process a variety of jellies, jams, and pickles for winter eating. You'll also learn the importance of dessert in Appalachian culture and discover how to easily make the fanciest of traditional cakes. Completing this week of cultural foods, a day of bread making will produce biscuits and cornbread. All levels welcome.
Along with all that goodness Carolyn and I have planned a couple of field trips to allow students to see how local folks produce food for their families. The Folk School offers scholarships you can go here to find out more about them. For the rest of the class details go here.
Subscribe for FREE and get a daily dose of Appalachia in your in