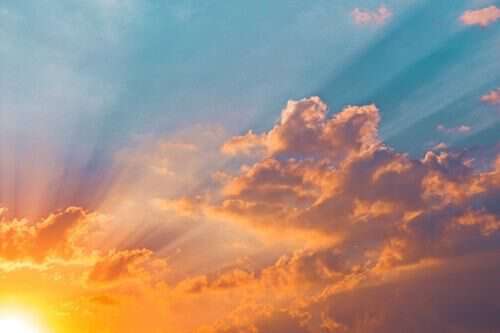 The girls learned the old standard "You Are My Sunshine" a couple years back for a Little Middle Folk School performance. They've been doing the song ever since and its a real crowd-pleaser. The girls always ask everyone to sing along and most of the time the entire audience joins in which makes it really cool.
A few weeks back they were playing at the local Cherokee Indian Senior Center and decided it would be the perfect venue to play "You Are My Sunshine." Chatter said she noticed an elderly man get up from the back of the room while they were singing and move closer to the front. He was singing along and the girls figured he was trying to get closer so he could hear better.
After the show ended the gentleman came up to them and told them he was really glad they sung "You Are My Sunshine" because he had a very special memory about the song.
He served in WWII and was stationed in Germany. His unit had been given the news that they would be heading to the front lines in the Battle of the Bulge. The troops that weren't shipping out held a little going away party for the men. He said they announced a little Dutch girl was going to sing a song for them. The elderly man said he and his buddies sure wished they could hear some American music as a send off, but knew the little Dutch girl would probably sing in German and they wouldn't even know what she was saying.
The soldiers were surprised and pleased when the little girls began to sing "You Are My Sunshine" in English. The elderly man told Chitter the unit of soldiers knew many of them wouldn't return from the battle they were about to enter, but hearing the little girl sing the song from their own homeland was exactly what they needed to face what lay ahead.
Here's a video of us doing the song a few weeks back at the Historic Union County Courthouse in Blairsville GA. If you listen close you can hear the crowd singing along.
I'll never hear "You Are My Sunshine" again that I don't think of a small Dutch girl giving our soldiers a taste of home in a foreign land before they went to fight for the good of me.
Tipper
Subscribe for FREE and get a daily dose of Appalachia in your inbox