Today's post was written by The Deer Hunter.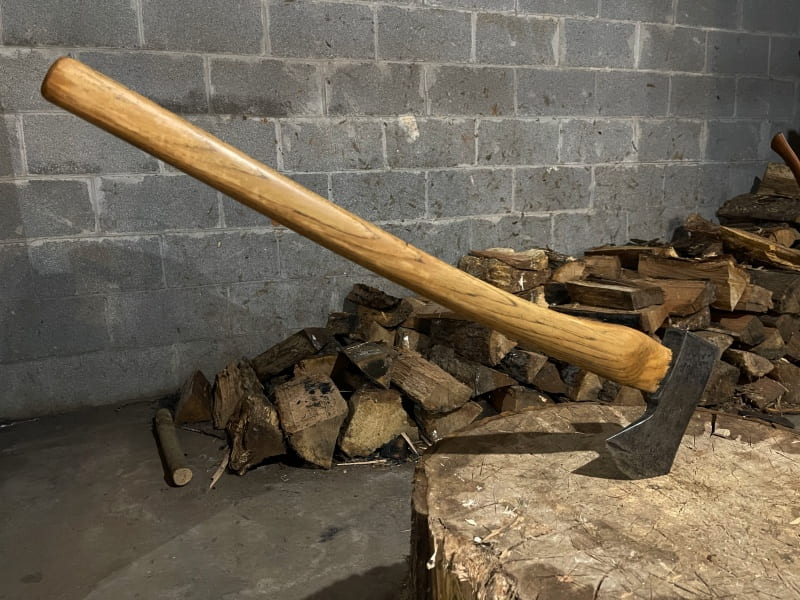 I haven an affinity for old tools. Old garden tools, hand tools, knives, and especially axes.
I have several axes, a couple of expensive ones, but most of them are just average.
One in particular is very special to me, even though it is not one of the expensive ones. The axe that means the most to me belonged to Pap.
It was mostly used in the garden cutting roots or vines or some invading sapling so it was no stranger to dirt and rocks. I don't recall how it became mine, but I wouldn't part with it for any amount of money.
Not long after Pap passed I happened to see it down in the basement. I picked it up and just held it for a while, thinking of the times I'd seen him use it. I quickly decided it should be restored and put to work.
The axe was pretty beat up and the edge was nicked and dinged, even the handle was cracked. I cleaned up the head, reground the edge, and put a new handle in it.
I'm careful with it now. The axe no longer sees dirt nor rocks and I keep the handle well oiled. It has become my favorite wood splitting axe. Each time I use it, I remember not only the fine man that Pap was, but a man who was very good to me and who taught me the importance of family.
The Deer Hunter
---
Please remember Blind Pig reader Randy and his wife in your prayers. She has suffered complications with her recent heart surgery and the situation looks very grim.
Tipper
Subscribe for FREE and get a daily dose of Appalachia in your inbox