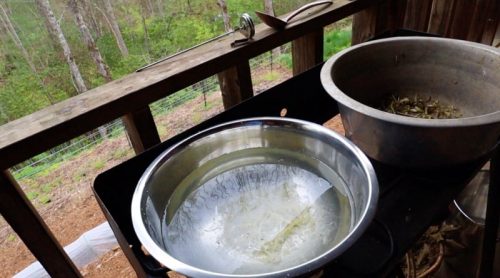 Over the weekend The Deer Hunter, Chatter, and I went birch sapping! I've written about birch sapping a few times over the years, but had never attempted to do it myself.
In days gone by it was common for Appalachian families to gather birch sap or birch pulp in Spring of the year. When I was growing up the only thing I did with birch was to chew on a twig to taste the sweet minty flavor.
I videoed our outing you can watch it below. We ended up trying two different methods. The Deer Hunter tapped the birch tree so that we could drink the sap and then we harvested some of the pulp and made a sweet drink from it.
I hope you enjoyed our trip up the mountain! To see the video I mentioned from Bill Landry about the family in Tennessee go here. Visit this post to read Sidney Saylor Farr's account of birch sapping when she was a child.
Have you ever harvested birch to eat or drink?
Tipper
Subscribe for FREE and get a daily dose of Appalachia in your inbox