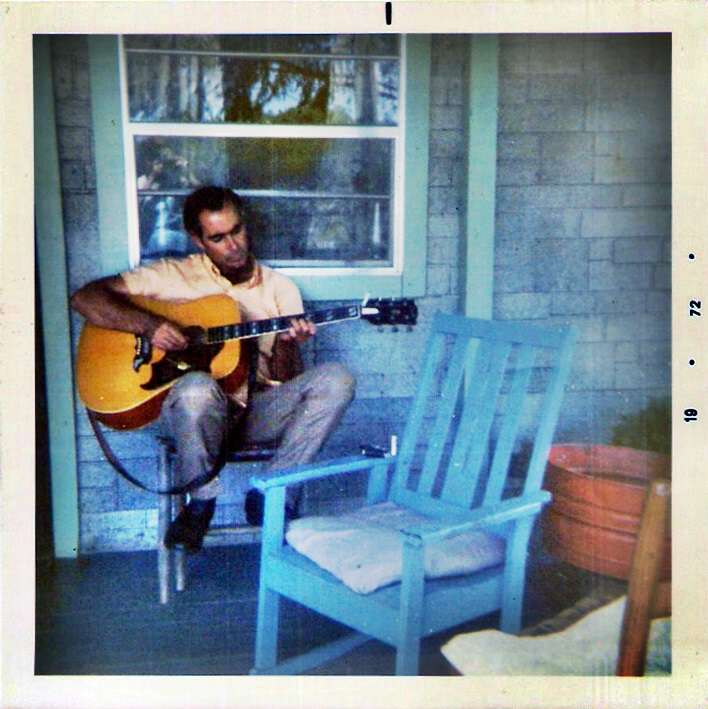 Pap picking on Granny Gazzie's front porch – Ranger, NC
Pap has written tons of songs over the years.  I always liked the songs he wrote, but as I got older the songs took on a brighter meaning for me because I knew each word described what was in Pap's heart and mind.
At The Name Of Jesus is among my favorite songs penned by Pap. From the first time I heard it-I loved it. The song has a lonesome sound to it. The tune is reminiscent of the ballads Appalachia is so often associated with.
I liked the song so much, that when the girls first started singing with Pap in church I begged (then forced) them to learn it. At that young age, they thought the whooo part was embarrassing and they never did do the song more than once or twice.
We did eventually play the song together as a group. Chitter's fiddle seemed a perfect fit for the melody. I used to think  it was like Pap wrote it and then for all the years in between the song patiently waited to be played with all the needed instruments.
I hope you enjoyed the video. The song is featured on Paul and Pap's new cd Shepherd of my Soul.  The cd contains 13 original songs written by Pap, 1 written by Paul, 3 gospel standards, and one Instrumental Reprise of the first song on the cd.  If you're interested in purchasing a cd you can buy one directly from me (go here for the details) or jump over to my the Blind Pig and The Acorn Etsy shop and pick one up there.
Tipper