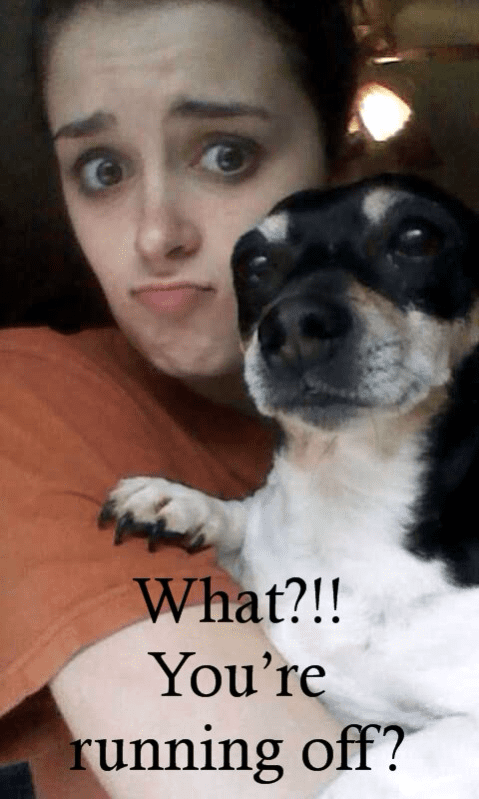 I'm running off!
Most of the time when you hear someone say that…it might mean they're upset, they've had enough and they're getting out of Dodge. Or if you hear the phrase said about someone: "He ran off about 3 weeks ago" it might mean he ran off from his wife…with someone else's wife. Or if I was a moonshiner (like isn't every Appalachian?) it might mean I just ran off a new batch of the strong stuff.
But me-I'm not upset…and heck you couldn't pry me away from The Deer Hunter with a crowbar…and the truth is not only am I not a moonshiner I don't even know one.
What I mean when I say "I'm running off" is-the girls and me are going away for a few days. Sort of a last hurrah before college starts. The Deer Hunter will be holding down the fort-taking care of the chickens, Ruby Sue, and the garden. I tried to convince him he could blog for me too. He said "I don't think so."
If you can't stand to miss your daily dose of Appalachia-don't worry-even without The Deer Hunter's writing skills-the lights will stay on here at the Blind Pig & The Acorn until I return from our trip.
I've been pouring over the statistics for the Blind Pig over the last few months. Pretty interesting stuff! With an analytical application I can take a wide view of the complete Blind Pig & the Acorn blog or I can focus in on something really small-like the most popular landing pages.
A landing page is where someone out there in the blogosphere 'lands' when they click onto one of my posts. Most of you land on the post of the day. Since you follow along-you're always aware of the newest post. But other folks-they 'land' on a certain page because they did an internet search and ended up right here on the Blind Pig & the Acorn.
So stick around over the coming days for some re-runs of the most popular Blind Pig & The Acorn posts.
Tipper