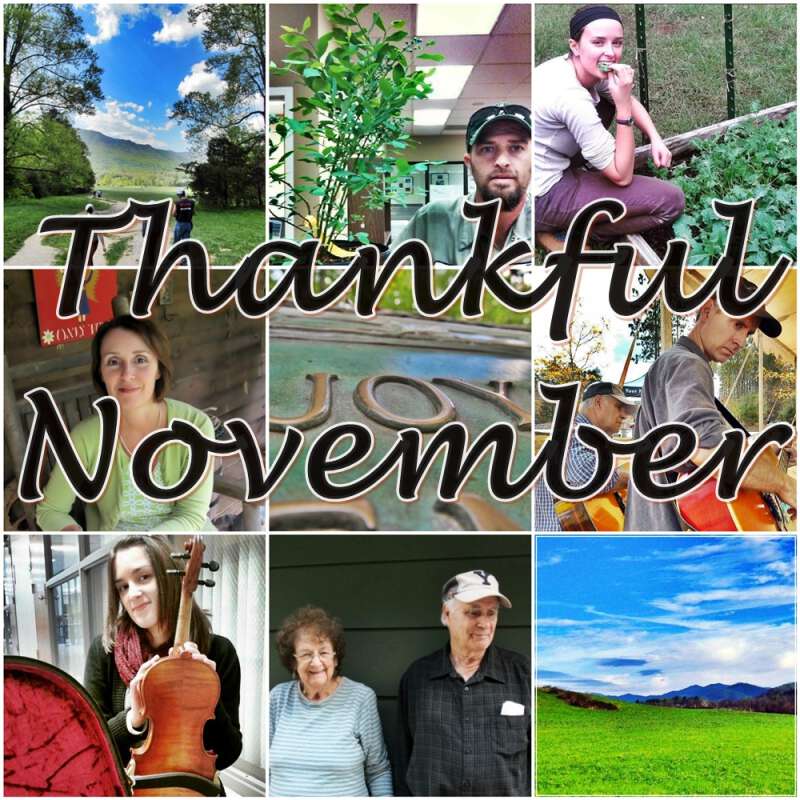 Some of my earliest memories revolve around the art of making music. I was blessed to grow up in a musical family where it seemed someone was always pickin and grinnin in the kitchen. I often fell asleep to the sounds of guitars, mandolins, and high lonesome harmonies.
As an adult I treasure the tradition of music handed down through the generations of my family and as you already know, I share my family's music here on the Blind Pig & the Acorn.
Every Sunday I share a Picking and Grinning in the Kitchen Spot which features a video of our music.
You can find us on Youtube here: Blind Pig and The Acorn and here: The Pressley Girls.
And you can listen to the playlist of songs I have over on the right side of the page while you read or leave it up on your computer to enjoy as you go about your day.
You may have already noticed that I changed out the spooky songs at the top of the playlist.
I've written about most of the songs on the playlist, here's the links to posts about the first five songs-you can go read the posts to see what I had to say about each one:
It'd be hard for me to pick a favorite from those 5.
Fallen Leaves reminds me of my great uncle Henry Truett-he was famous for singing the song. Not long ago I overheard two ladies I've never met talking about the old man who used to sing Fallen Leaves in the west part of the county. I'm positive they were remembering Uncle Henry but I was too backward to ask them.
The Blackest Crow, sometimes called My Dearest Dear, is one of the most beautiful songs of love that I've ever heard. The song has deep meaning behind the lovely lyrics.
Old Gray Cat is one of my favorite songs to play! It is pure fun and boy can Chitter make her fiddle sound good on it. She's always teasing she's going to write her own song and call it Old Gray Dog.
Maggie will forever remind me of Pap and Granny. I wrote about the song reminding me of them not long before Pap died. I said "They're both feeble, grey, and old – yet their love for one another is still as strong as when their daisies first sprung and they were young."
Stephen Foster wrote Hard Times way back in 1855 and the words are just as fitting today as they were then.
So whats my favorite? Well at 8:10 p.m. tonight its Fallen Leaves. Ask me tomorrow morning and I might tell you something different.
It's been a long long time since I gave away any music from our playlist. Tell me what your favorite song from the list of 5 is and I'll enter you in a giveaway for a cd of 10 songs from the playlist-your choice of songs. *Giveaway ends Saturday November 5, 2016.
Be on the lookout for more Thankful November Giveaways.
Tipper