Today's post was written by Paul.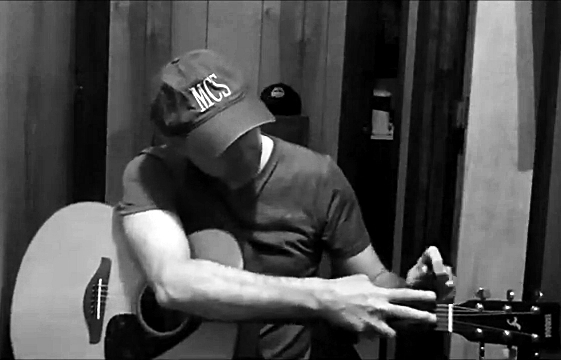 A few weeks ago I uploaded a song in honor of Charlie Louvin's birthday.
Although most duets seem to have one member who is stronger as a vocalist than the other, Ira and Charlie were completely equal in creating the best brother harmony in the history of country music.
Many listeners don't realize that Charlie sang harmony on several of their songs, while Ira sang high lead. That's because Charlie was exceptionally good at making the harmony sound like lead, and the result comes out sounding much the same as when Charlie sang lead and Ira sang tenor.
David Allen Coe's son, Tyler Coe, has a very popular, well-researched podcast about country music called "Cocaine and Rhinestones." The name may be off-putting, but this podcast provides some really interesting insight into many classic country musicians, including the Louvins.
If you're a Louvin fan, you should check out that particular episode. In it, Coe creates excellent, highly scientific analysis of their harmony that I greatly enjoyed. However, while analyzing one of their songs (Born Again), he talks about Ira's superb harmony, not realizing that in that particular song, Ira is in fact singing high lead, not harmony.
Anyway, enough about that. I'm just trying to say that Charlie was equally important in the harmony that they created, both when he sang lead and when he sang harmony. Charlie's birthday was 7-7-27. Maybe he was such a great singer because he had all those lucky 7's in his birthday.
Charlie was my musical hero (when it came to lead singing) for most of my life. He can never be imitated because, unlike Haggard, Jones, or Robbins, he really didn't have a set, distinct style per se that you can pick up on. He's just singing very melodically with a lot of feeling and with a voice that's unique to him.
As I've mentioned before, I was fortunate enough to spend time with Charlie on several occasions, and he didn't let me down! What I mean by "didn't let me down" is there's an old saying, "never meet your heroes" (because they'll disappoint you in person). Charlie did not disappoint. He was just like any other person. He didn't "put on airs," as we say in the south.
I debated a little with myself about which song to do in honor of his birthday, and I settled on this "I Don't Love You Anymore," which was his first hit (and possibly first release) as a solo artist. I believe one of our subscribers actually requested this song years ago, but I didn't try it because I was a little afraid of it.
There are many other great ones to choose from, so Lord willing, I can upload one of his songs annually on his birthday for many years to come.
The hardest part of doing this song is making the guitar runs, and that's what made me reluctant to try it in the past. But anyone who has heard the runs in the original, knows that the song wouldn't be the same without them. It just wouldn't work without them. If you haven't heard it before, just search YouTube for the original, and you should be able to check it out.
I hope you enjoyed Paul's post and the song!
Tipper
Subscribe for FREE and get a daily dose of Appalachia in your inbox