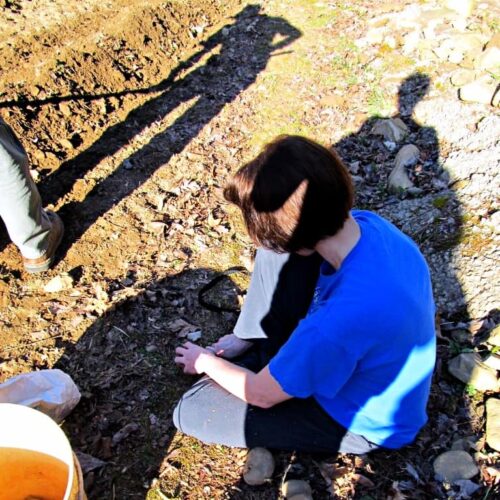 Sometimes I give myself pep talks. Do you ever do that?
The last few weeks have been unusually busy for the Blind Pig family. Oh I'm not complaining it's all good, but is has been tough to keep our full plate from spilling over the side.
If I'm feeling overwhelmed I find myself repeating phrases Granny and Pap say about work.
Begun is half done
If you do it right the first time you won't have to do it a second time
If you can't do it right then don't do it all
This too will pass
You'll feel so good once this is behind you
You'll sleep so good tonight once you get this finished
By far my favorite saying is the first one-begun is half done. For me dreading a chore is usually worse than actually doing the chore. Like planting 2 long rows of potatoes and starting 200+ tomato seedlings at the end of a work day when you're not feeling particularly peachy. But as always Pap and Granny's voices in my head were right. Once the chores were finished I felt so good knowing they were completed and marked off our list.
A few other work related sayings:
A stitch in time saves nine
As you sow so shall you reap
If at first you don't succeed try try again
Make hay while the sun shines
If you've got any work related sayings to add please leave a comment!
—April 5, 2014
---
Eight years later I'm still giving myself pep talks to complete the chores I need to 🙂
Last night's video: Cinnamon Cake = Easy, Quick, & Travels Well.
Tipper
Subscribe for FREE and get a daily dose of Appalachia in your inbox