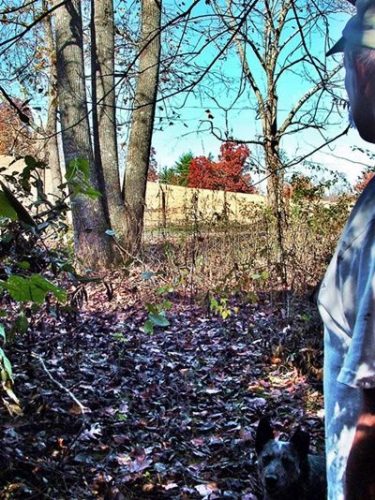 The 1974 Winter Edition of the Foxfire Magazine contains a compilation of newspaper articles written by Harvey Miller. At the time of the magazine's publication Miller's weekly column had been around for sixty years and was till being published in the Tri-County News located in Spruce Pine, North Carolina.
Here are a few of the February excerpts from the magazine.
1961
The people here still quote from the 16th chapter of Ezekiel in the Bible, and the 6th verse to stop nose bleed, etc. Some of the folks seem to have more success in stopping the flow of blood quicker than others do. I have learned that one man once was brought three miles away to a man who was bleeding so bad after he had a tooth pulled. It is said as soon as the man who was sent for passed by the man who had the tooth pulled, the bleeding stopped.
And old-timer here reported that she gets relief from arthritis soreness and pains in her legs by wearing copper bands on her legs. But we don't know her directions on how or when to wear the bands. Here in this hill country, home treatments like that are the people's own secrets.
2/16/61
—-
1964
The J.W. Webb store building at Relief is being torn down this week and the lumber in it will be moved to Pigeon Roost.
Well, the gentle cow that Shirrell Griffith took to his mountain place known as the Will Gouge place on the head of Byrd Creek at Pigeon Roost tamed the two wild calves and he brought the cow and calves to his home place at Tipton Hill on Saturday, Feb. 15th. Charles Griffith, his cousin, hauled them home in his jeep truck.
The calves went wild last fall when they started to bring the other cattle off the mountain before winter weather began. They tried every way to tame the calves. That did not prove to any avail even such as feeding them brown sugar, but not anything helped until they took a cow out there on the mountain.
Mr. and Mrs. Fairell Tipton, who recently sold their interest in the store at Tipton hill to Mr. Masters, are now in North Wilkesboro, N.C. where they plan to visit their son-in-law and daughter for a long definite stay.
2/27/64
—-
1965
The writer recently seen an unlucky egg, the first one that I had seen in many a day. The unlucky egg is very small and round like a ball. I remember when anybody at my parents' home would find one of these little kind of eggs in a hen's nest, Mother said they should bring bad luck if those who found the egg in the hen's nest didn't throw them across the house top and bust them. As I remember once about throwing one of these little old unlucky eggs across the top of the house six times before I ever bursted it. The unlucky egg sure is hard and I think the rule with the good luck sign is that you had a dozen times to throw them across the house to burst them.
Luther Bennett and son, Hubert, of Baily Settlement brought a turn of white corn Friday to Hughes Brothers' corn mill on Byrd Creek at Pigeon Roost where it was ground in to meal.
2/11/65
—-
I've never heard of unlucky eggs. Our hens haven't ever laid an egg like he described, but every once in a while they do lay a longer oblong shaped egg.
My favorite line from these excerpts is: "Here in this hill country, home treatments like that are the people's own secrets." It's a good example of how Appalachian folks tend to keep their personal issues private.
Be sure to jump over to the Foxfire website and poke around. They are still publishing the magazine and those wonderful Foxfire Books too.
Tipper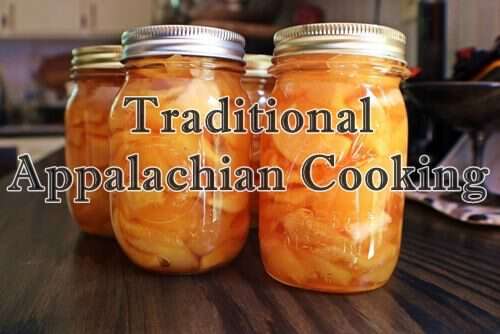 Come cook with me!
MOUNTAIN FLAVORS – TRADITIONAL APPALACHIAN COOKING
Location: John C. Campbell Folk School – Brasstown, NC
Date: Sunday, June 23 – Saturday, June 29, 2019
Instructors: Carolyn Anderson, Tipper Pressley
Experience the traditional Appalachian method of cooking, putting up, and preserving the bounty from nature's garden. Receive hands-on training to make and process a variety of jellies, jams, and pickles for winter eating. You'll also learn the importance of dessert in Appalachian culture and discover how to easily make the fanciest of traditional cakes. Completing this week of cultural foods, a day of bread making will produce biscuits and cornbread. All levels welcome.
Along with all that goodness Carolyn and I have planned a couple of field trips to allow students to see how local folks produce food for their families. The Folk School offers scholarships you can go here to find out more about them. For the rest of the class details go here.
Subscribe for FREE and get a daily dose of Appalachia in your inbox