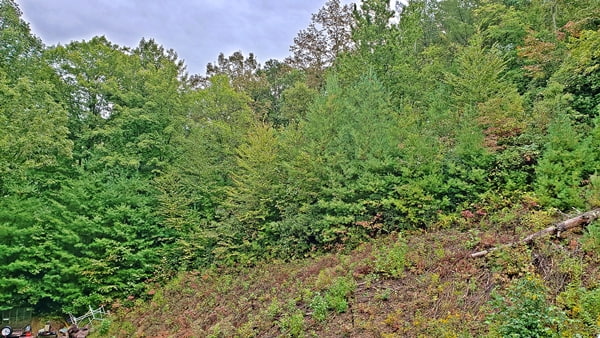 falling weather noun
1 Rain or snow; weather portending rain or snow.
1924 (in 1952 Mathes Tall Tales 49) Granny Mag's falling weather was at hand. Occasional lightening flashes filled the room with dazzling whiteness after which the tiny oil lamps in their wall brackets glowed sickly yellow again. 1936 LAMSAS (Madison Co NC). 1938 Justus No-End Hollow 227 By failing weather she meant rain or snow. 1939 Hall Coll. Sevierville TN We're gonna have some fallin' weather. (R. L. Branton) 1995 Montgomery Coll. (Cardwell)
2 Autumn weather
1942 Thomas Blue Ridge 63 It was in the falling weather. These hills…were a blaze of glory.
—Dictionary of Smoky Mountain English
We've had falling weather this week. Yesterday was cold and rainy and I hear we're going to have our first dip into the 30s by the weekend. With tomorrow being the first of October I guess its time.
Tipper
Subscribe for FREE and get a daily dose of Appalachia in your inbox