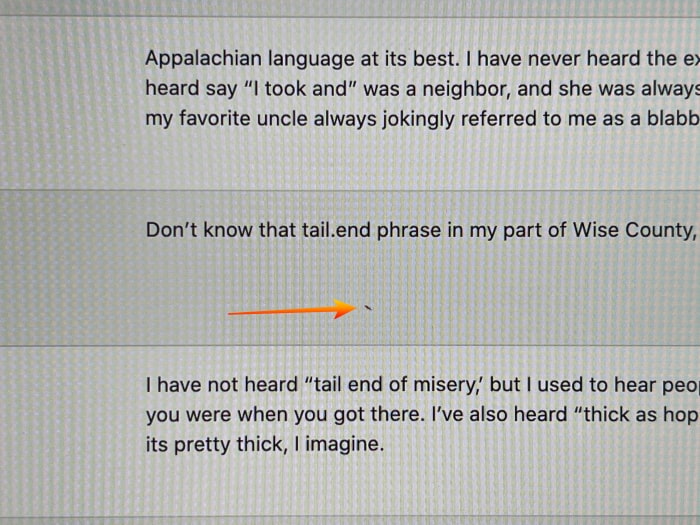 See that small little thing on my computer screen in the photo above? Its what we call a no seeum.
I was sitting out on the deck finishing my dinner while reading a book and something started biting the fire out of me. At first I ignored the stinging bites but eventually I pulled my nose out of my book and started looking at my arms.
Once I looked closely I saw the small reddish bugs crawling along my arms biting as they went to and fro.
I decided to yield the deck back to them and get back to work. As I was publishing your comments on yesterday's Appalachian Vocabulary Test, I noticed one of the little devils had hitched a ride with me and was making its way across my computer monitor.
I've also heard the little biters called red bugs. What do you call them? And please tell me how something so teensy tiny could possible have such a painful bite.
---
Last night's video: Chapter 2 of Mountain Path.
Tipper
Subscribe for FREE and get a daily dose of Appalachia in your inbox