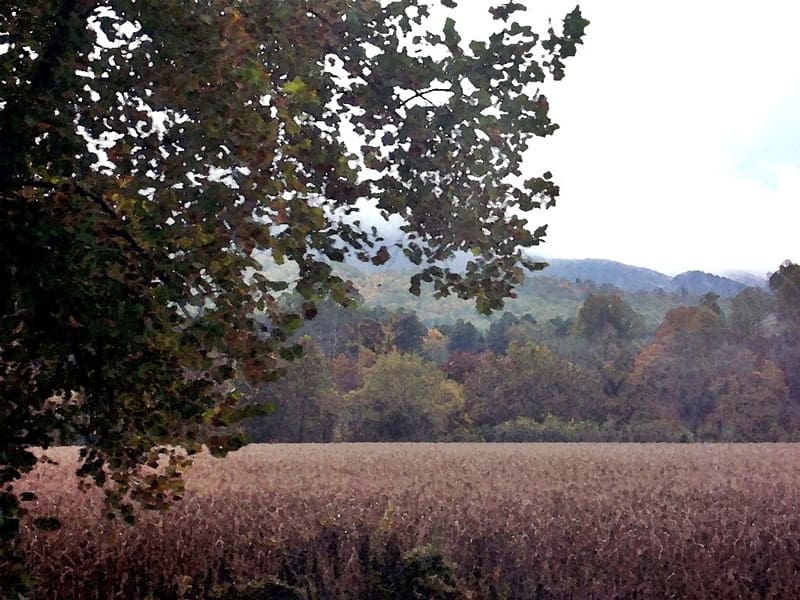 It's time for this month's Appalachian Vocabulary Test.
I'm sharing a few videos to let you hear the words and phrases. To start the videos click on them.
View this post on Instagram
1. Carry: to accompany, guide, escort, or drive someone. "I couldn't go to the funeral cause I had to carry Granny over to Franklin to the doctor."
View this post on Instagram
2. Catawampus or Cattywampus: set at a diagonal. "He had the chair sitting cattywampus and you couldn't even open the door all the way."
View this post on Instagram
3. Cat-head: a biscuit. "He came in here wanting cat head biscuits, bacon, gravy, and eggs. Like I ain't got nothing else to do but wait on him."
4. Chancy: doubtful. "Its chancy that I can make it, you better plan to go on if I ain't there by 2:00."
View this post on Instagram
5. Chimbley: chimney "My grandpa built that chimbley nigh onto seventy years ago and its still a'standin."
All of this month's words are common in my area. I'd say chimbley is the least common, although it is one of those words I sometimes hear folks say-folks who don't really sound Appalachian in any other way. I always wonder who influenced them to switch the n for the b.
Hope you'll leave a comment and let me know how you did on the test!
Tipper
p.s. The winner of "Bits of Mountain Speech" is Ed Ammons who said: "I remember brickle from the baccer patch. You couldn't get out in the tobacco to work early in the morning when it was cool because the leaves were "brickle" and would break off easily. We had to wait until the dew dried off and and the leaves wilted a little. Of course it was hot by then. You might die of a heat stroke but at least you didn't damage your only cash crop."
The winner of the Wilson Brothers cd is Ron Stephens who said (If you want to pick up your own copy go here): "
As was said of Abel, so also of Pap and Ray that they "being dead yet speaketh" and are part of that "so great a cloud of witnesses". And as time rocks on we see an ever greater need for witness to more than this life. "He that hath ears to hear, let him hear. "
I'm glad that I found BP&A, though I dis-remember just how. I'm glad too that you all have deep roots in that country. They are beyond price in a wandering world."
The winner of "Wild Fare & Wise Words" is Wanda Devers who said: "
I remember Bobwhite too and it seems like I have seen in in a store fairly recently. None of the pancake syrups taste very good to me–they are really thin.
I have made my own with sugar, water, and maple flavoring–turns out pretty good at least better than "boughten"."
Send your addresses to me at [email protected] and I'll send you the books!
Subscribe for FREE and get a daily dose of Appalachia in your inbox