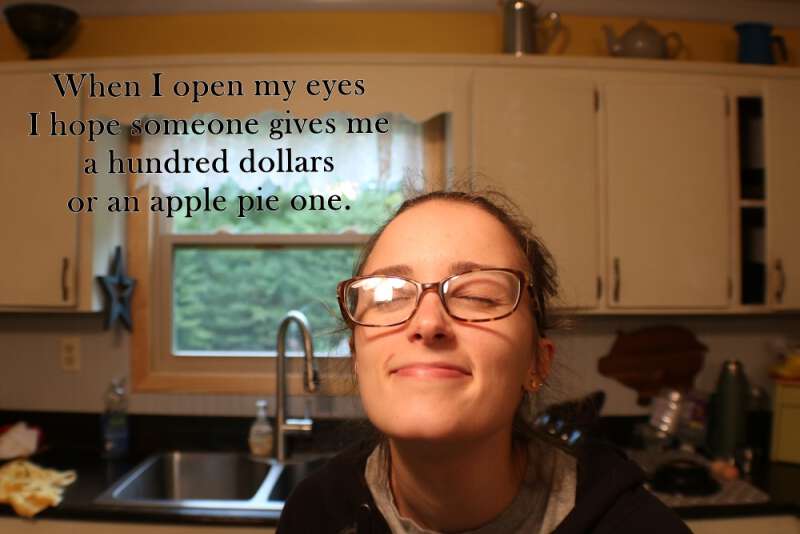 Way back when I was in college taking an Appalachian Studies class I was amazed when the teacher discussed the way we use the word one in place of either or either one. I just couldn't fathom that everyone in the US didn't use the word one in the same way folks in Appalachia did. And all these years later I still think maybe they do?
As I said, it was many years ago that I took the class and I can't remember exactly how the instructor discussed the matter. I figured if the usage really was common to Appalachia I'd find it in my Dictionary of Smoky Mountain English and I did.
Here is what the dictionary had to say about it.
18.1 Postposed one. To identify alternatives, Smokies speakers employ not only or or either…or, but three forms that may be placed after the second of two alternative elements: either, either one, or simply one (the last is the most common) and that may coordinate different parts of speech or types of phrases, most often nouns. Despite formal similarity to the other usages, postposed one is most likely derived from the phrase one or the other. Related negative constructions that follow conjoined elements include neither and neither one.

You never had any trouble out of them people, from Big Catalooch or Little Catalooch either.

It was just about as steep as a yoke cattle could go up or come down either one.

She found out how to get moonshine without making it or buying it either one.

He was in Tennessee or Kentucky one.

[Boneset is] bitterer than quinine, and hit'll kill ye or cure ye one.

I'm going home [and] see Emerts Cove or hell one before daylight.

They had [revival] meeting morning and evening or morning and night one all the time.

That hearing aid, it's either too high or too low one.

The first settlers come in here in the eighteen thirties or the forties one.

I was taught to respect elderly people, and we were to refer to them as aunt or uncle one, if they were old.

They wouldn't run far. They'd set down and climb a tree or pick a fight one.

Soon it all died down and they never made mention of Meady nor Burt neither.

I didn't think about Eloyd nor Enzor neither one to be there.
—-
Things haven't changed since the dictionary was published, in my area of Appalachia one is still the most common usage.
I was going to come up with my own sentences like: "They went to Hayesville or Murphy one." But I decided the sentence examples in the dictionary were better than any I could come up with.
The only problem is…I want to know the rest of the story that goes along with them.
I mean man he must have been gone from Emerts Cove for a long time to risk seeing hell to get there!
Pap said he was taught to call elderly people aunt and uncle when he was a boy too, I wish we still did that.
And what about those names! If I'd know about Eloyd or Enzor the girls might have have been walking around with those monikers today!
Tipper