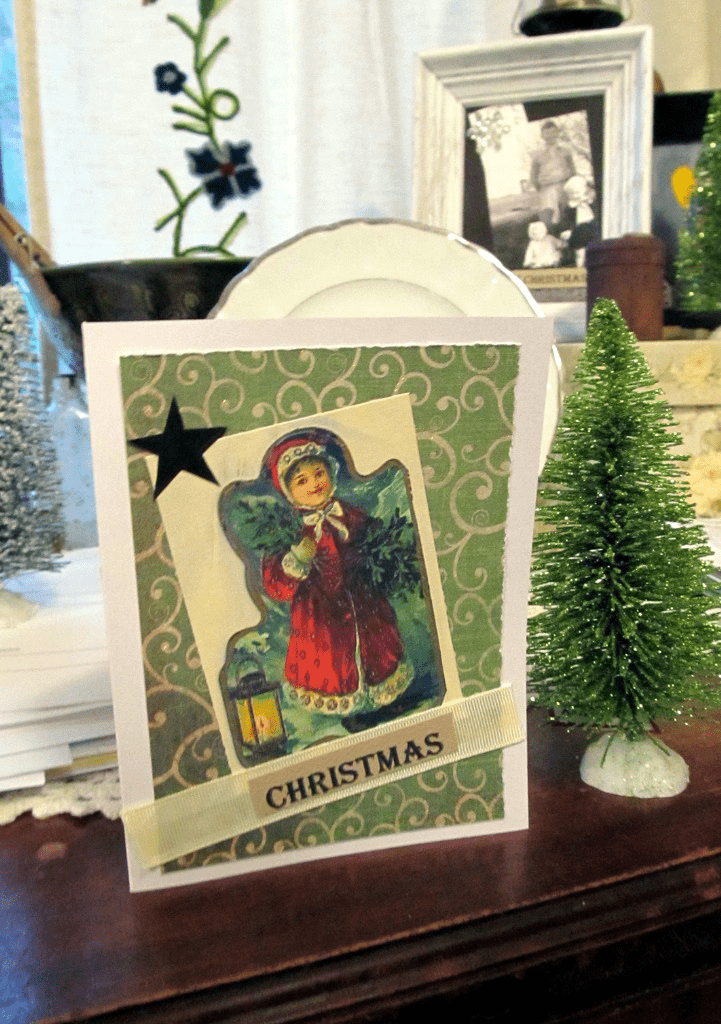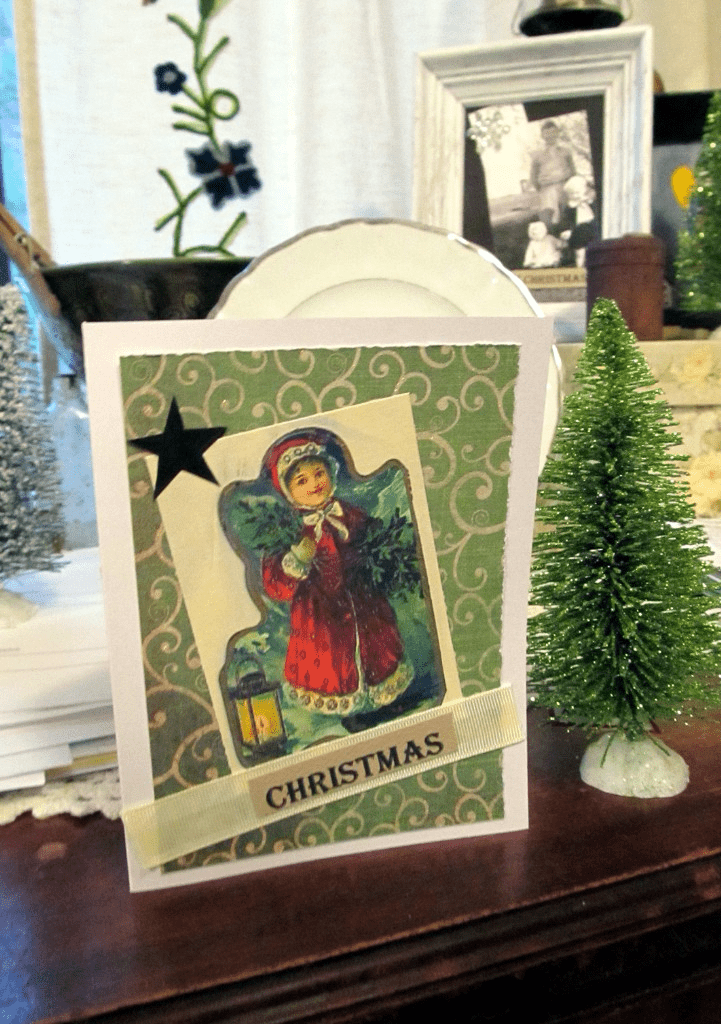 For many of us, Christmas is a time for remembering. Maybe it's because during the holidays we find ourselves going home-seeing folks we haven't seen for years. Or maybe it's because our early Christmases make such an impression on us-those memories sit ready to bubble up to our consciences at a moments notice each year when December roles around.
At Christmas I think of school plays-of singing in Mrs. Sult's 2nd grade classroom-of church plays when I was chosen to play Mary or stand quietly in the ever present row of Angels. I think of friends who shared most of my childhood Christmases-like Tracy who lives far away in the big mountains of Montana now.
David C. Anderson recently shared a piece he'd written about one of his childhood friends with me. The memories David shares doesn't have anything to do with Christmas-but I'd wager Jerry crosses David's mind more than once during the Christmas season each year.
The following is a true story about two friends from Brasstown, David Anderson and Jerry Payne who almost 50 years earlier had made a $50 bet, a bet that was finally paid by the looser as one of the last acts of his life.
The Tale Of The Two Jacks by David C. Anderson
Jerry Payne and I had been friends from childhood. Both of us having been born and raised in the Brasstown section of Clay county. Since our homes were not more than one-half mile apart on Greasy Creek Road, we spent a great deal of time together while we were growing up. I was a few years older than Jerry, however the age difference never seemed to get in the way or otherwise affect our friendship. As we grew up we spent many years together doing the free hearted and often foolish things that teen age boys were accustomed to doing.
In the month July 1957 having just turned the age of sixteen, I took my first job with a logging outfit that was owned by Jerry's father. During the 1950s, any meaningful employment was almost impossible to find in the Cherokee or Clay county areas. Therefore, most teenagers who were eager to earn enough money to buy their first car or to be able to have spending money had to accept whatever work that became available. Consequently, I jumped at the opportunity to begin working and earning some badly needed money so I could later on buy my first car, some slick clothes and to have some extra cash in my pocket. There was nothing quiet as nice as the jingle of Silver in a young mans pocket.
After accepting the job I still remember how some of the old loggers ragged me about my young age and how one or two of them had made a bet that: "I wouldn't last until ten o'clock the first day of work". One of the loggers who suggested I not pay any attention to the old hands that were ragging me was Ray Payne. He would say "pay no attention to them boy, just hang in there. You'll do alright". Old Ray was a teamster with the outfit, spending every day in the mountains logging with a team of huge draft horses, and he was tough! I remember him smoking Camel cigarettes and when he would finish smoking one he would crush the fire out between his thumb and forefinger. As it turned out, and with Rays encouragement it did work out alright and I continued working full time with the logging outfit until a few months before I enlisted in the Navy in July of 1960.
I was the first one of us to own a car, a well used 1950 Buick. So, on weekends or any other free time that we had, Jerry and I were always on the road having a grand time.
Jerry worked at the logging outfit during summer vacation from school and finally when education seemed to be of less importance, he, like I had earlier, decided that formal education wasn't as important as earning some money, and therefore could wait. An obvious mistake at the time! Jerry then began working full time with the logging operation. During this carefree period of our lives Jerry and I were always together at every opportunity, sampling as many facets of life as we could afford or dared to do.
It was in the winter of 1958-59 during a long spell of bad weather that the logging operation was completely shut down for a period of over two months.
On one particular night while Jerry and I were in Murphy, and since it was late at night we decided to take a room at the Regal Hotel as we sometimes did. It was a decent place to stay, and for the price of $5 per night we were able to afford it without a lot of strain on our slim budget. One of the pastimes we usually engaged in was playing penny poker. On this particular night after we had tired of playing the game we made a bet between us. A bet that both of us recognized and one that was ultimately honored almost 50 years later.
The bet between us was a little unusual and in some respects was a foolish sounding thing, but at the time it seemed no less foolish than some of the other activities that we engaged in from time- to- time. The bet was this: For $50. We took two Jacks from the deck, the Jack of Diamonds and the Jack of Clubs. We then tore them both in half, each of us taking the different parts. We agreed that we were to carry the cards with us as long as we could and whoever was able to keep their cards for the longest period of time would win the bet and would then collect $50.00 from the loser. This $50 dollar bet at that time represented over one weeks pay. Fifty hours work at the rate of $1 per hour. With that we placed our particular parts of the cards in our wallets and went on to some other foolish endeavors.
At that particular time in our lives our fortunes seemed to be at a low ebb, so we began discussing what our options were. We both felt that we wanted to leave the area, so we hit on the notion of military service. We decided to enlist in the Navy. Within a week Jerry and I paid a visit to the Navy recruiter in Murphy. We then went through the standard enlistment process and were sent to the induction center in Knoxville, Tennessee for our physical examinations and later induction into the military service.
Jerry had earlier owned a fast 1958 Ford and had been involved in few minor scrapes with the law that he had neglected to tell the Navy recruiter about during the enlistment process. I had known all along that Jerry had a few months earlier become involved in a enterprise that required the services of a very fast car and was making some extra cash by transporting illegal Whiskey for some producers in Fannin county Georgia. Although I knew about his sideline, I was never involved in that part of his business. He managed to elude the law for transporting Whiskey, but a young man in a 1958 Ford, with a Police Interceptor V8 engine, is a combination designed for drag racing and other such recreation.
Because of his previous and mostly frivolous entanglement with the law, the Navy recruiter told Jerry that he would not be able to enlist in the Navy after all. After about a two week waiting period, Jerry and I were to say goodbye. Before I left for the Navy training in San Diego, California we spent our last visits together during the July 4th 1960 Wagon Train celebration in Murphy. I left for San Diego on July 10, 1960 while Jerry remained to work in the timber business until he was drafted into the Army around 1963. After my enlistment into the Navy, Jerry and I lost contact for a number of years. After serving four years in the Navy I came back home for a visit and went by his home to ask about him. His father told me that he was in Vietnam and had recently been wounded in action. Jerry later told me he was wounded in the thigh with shrapnel and had also been wounded by sniper fire.
Sometime later when he was discharged from the army, he came back home and completed his college education at Western Carolina University. I was living in Atlanta, Georgia at the time so he spent a few weeks staying at my place while he was looking for employment. During his stay we spent a lot of time trying to catch up on events since we had last seen each other. At that time each of us still carried our part of the Jacks on which we had made the bet. Both of us were still trying to win the bet and each of us ragged the other figuring we had long since lost our part of the cards. At this point his Jacks had been carried through his Vietnam War service along with a lucky $2 bill that he later gave to my oldest son. My cards were carried through my four years of peacetime Navy service and then on into civilian life.
After both of us had married and began raising our families the memories of the bet between us lost a great part if it's significance. Jerry went on to become an accountant. I became a General Contractor and later became involved in the real estate business. We visited as often as we could, though by this time Jerry had moved to the Bryson City area while I remained on Greasy Creek in the Brasstown area, the very location where the two of us had grown up. Circumstances later placed him in Las Vegas, Nevada, then finally in Arkansas.
As the years passed, our contacts with each other became less and less frequent. Although we called or wrote each other occasionally, time and distance seemed to work their sad job of division. The last opportunity we had to visit with each other was a short and not so happy occasion. He had to come back to this area on pressing business and we were fortunate to be able to spend a few hours together.
After he returned to his home in Arkansas I contacted him a few times. By then his fortunes had changed for the worse. His wife had died sometime earlier. He was reluctant to do so, but then told me that he had recently been diagnosed with cancer and that the doctors at the Veterans Hospital gave him only a short time to live. He had told me many years before that he had been exposed to Agent Orange while in Vietnam and he confided that he believed this was the cause of his illness.
As old friends would, we spoke of our youth and of the many great and sometimes foolish times we had spent together through the years. We spoke of shared secrets and situations that no one knew about but us. Then he said; "I was ashamed to tell you when I last saw you that I've lost my cards". He said he didn't know where they had been lost or where he had misplaced them. He then said to me; "By the way, I have something that I'm sending you".
On October 14, 2005 I received a small package from Jerry. He had earlier instructed Charlotte, the lady who was his caretaker, to send the package to me promptly and without fail. When I opened this small package, enclosed in a small gold colored cloth pouch was a $50 gold piece. Jerry had never forgotten his obligation to the bet. The foolish bet that the two of us had made almost 50 years ago in a room in the Regal Hotel was now paid in full.
Jerry died October 15, 2005.
After I received the $50 gold piece that he had sent, this being the last act of his life, I removed the two faded and worn playing cards from my wallet and placed the cards and the gold piece together as a token, and as an unsolicited tribute to the dedication of a true friend.
————————–
I hope you enjoyed David's story-leave him a comment and I'll make sure he reads it. And just for fun-what old friend do you think of at Christmas?
Tipper