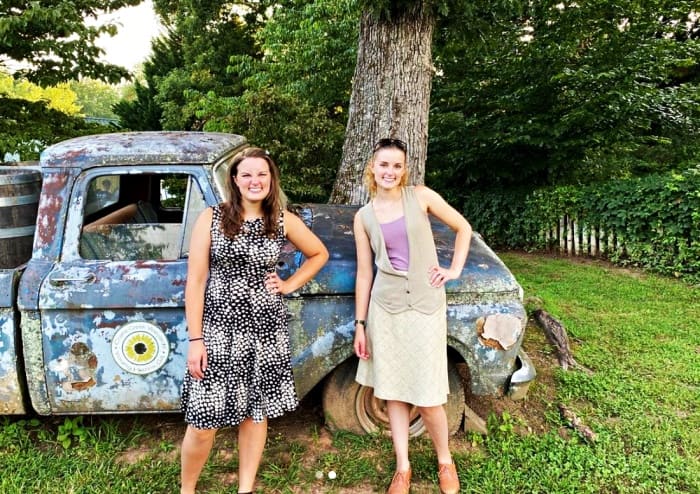 The Pressley Girls after a recent performance
When I think about the influences on the girls' musical endeavors my mind always goes to Pap and Paul. And while it's true Pap and Paul were a huge influence on the music of The Pressley Girls, they certainly weren't the only one.
Over the years the girls have been interviewed by various folks about their music and they always make a point of talking about the fact that there was always music in the background of their lives.
Sometimes that was literally Pap and others making live music right where the girls were. Other times the sound came from time spent at John C. Campbell Folk School. Most often the sound came from the stereo in the living room, my car, or their daddy's truck.
In a recent video Chatter talked about the music her daddy played as he drove them to and fro and sung one of her favorite songs from that time.
I hope you enjoyed the country song from Chatter.
Tipper
Subscribe for FREE and get a daily dose of Appalachia in your inbox