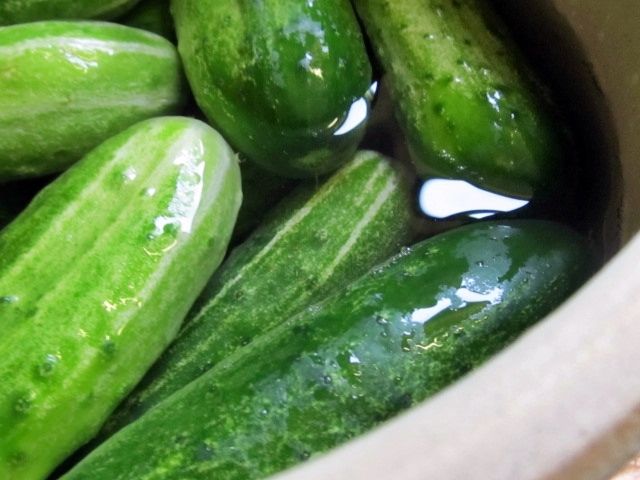 cucumber noun variant form cowcumber.
1928 (in 1952 Mathes Tall Tales 72) Bet ol' Nelse is settin' on a rock waiting' as c'am as a cowcumber on ice! 1942 Hall Phonetics 38. 1967 DARE (Gatlinburg TN). 1986 Pederson et al. LAGS 10 of 26 (27.7%) of LAGS speakers using term were from E Tenn. 1997 Andrews Mountain Vittles 39 Soon as the cowcumber—that's what we mostly call 'em—were big enough to slice momma always had a dishful on the table, along with sliced maters.
[EDD general use in Scot, Irel, Engl; CUD]
—Dictionary of Smoky Mountain English
---
We planted Granny's garden for her Mother's Day present. She isn't able to even get out in it anymore, but I know seeing us work in the garden and getting to eat from it brings her great joy.
Granny said she wanted a lot of cucumbers this year and it reminded me of the dictionary entry for cowcumber.
I've never heard a cucumber called a cowcumber—have you?
Tipper
Subscribe for FREE and get a daily dose of Appalachia in your inbox