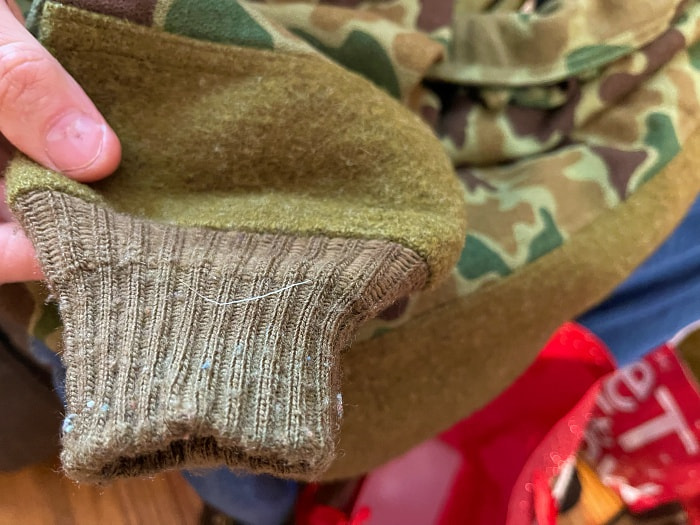 Several years ago we started the Christmas tradition of allowing the oldest to open their presents first and so forth until the youngest opens their presents last.
We all really enjoy the tradition because it allows each person to explain the gift they gave as well as really see the look on the person's face when they open the special item.
Another thing we are big on is gifting thrifted or found items. If you've been reading Blind Pig and The Acorn for any length of time you've likely noticed our great love for all things old. Each of us share a real admiration and appreciation for things that were made in days gone by. An additional plus to such items is that they are often of a much higher quality than today's mass made things.
Chitter got The Deer Hunter one such item this year—a vintage wool hunting jacket. He was tickled to death with the garment and a quick test drive showed it fit perfectly.
As The Deer Hunter set and admired the new to him jacket, Chitter said "I thought it would be really good to hunt in."
With a twinkle in his eye The Deer Hunter replied "Oh I'm positive it will be perfect to hunt in and in fact I have proof." We all sort of laughed at him until he pointed out the deer hair he found on one of the cuffs.
In his words, the several found deer hairs proved the old jacket had definitely brought home the meat at least once.
---
Last night's video: Planning the 2022 Garden in the Mountains of Appalachia.
Tipper
Subscribe for FREE and get a daily dose of Appalachia in your inbox