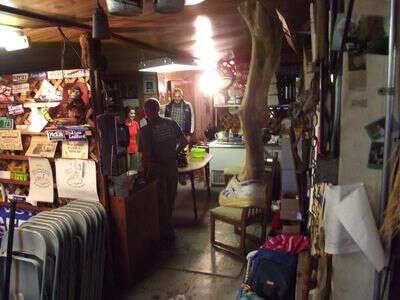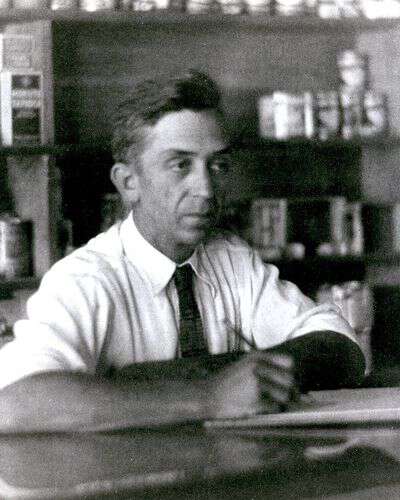 Fred O. Scroggs-photo provided by the John C. Campbell Folk School
Fred O. Scroggs was a storekeeper here in Brasstown, NC-he was also quite the historian and played a significant role in the John C. Campbell Folk School being located in Brasstown.
Back when I prowled through his papers in the JCCFS Archives (if you missed it-you can click here to read it), I found where he had jotted down various sayings he heard in his store. To put it in his words: "Some sayings and "idle talk" around store – (stove) by some of my older customers."
I ain't a well enough read man to know.
I've knowed the like uv that.
None uv us put here to stay allus.
They're jist plum purty.
He's not got any corn hardly gathered.
Well enough off.
Low down sorry good-for-nothing thing.
In the long run, it don't pay.
Old Bill's daddy was jist that a way.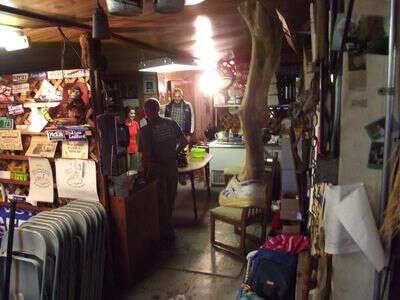 Clay's Corner 2011 – Clay fixed cornbread for me and a few guests
According to Fred O's notes, he jotted down the sayings between 1920-1930. Skip ahead to present day Brasstown 2012.
Clay Logan is the local storekeeper and has been for at least 20 years. People still gather at the store to sit and talk. I sorta doubt Clay is taking time to jot down what they say-but I am absolutely positive you can still hear the sayings above along with similar phrases by the folks who visit with Clay (like Pap).
Over the last week-I'm also positive there has been much talk about the court ruling in favor of PETA against the NC Wildlife Association around Clay's store. The ruling means there may not be a Possum Drop this New Year's Eve-seems silly to tie up our courts with a possum drop when there are so many other important issues. And even sillier to assume the catching, releasing, and feeding in between traumatizes the possum. But If I know Clay he'll come up with something just as good-if not better. If you want to read more about the court case-just Google it and you can see what both sides have to say about the issue.
Tipper