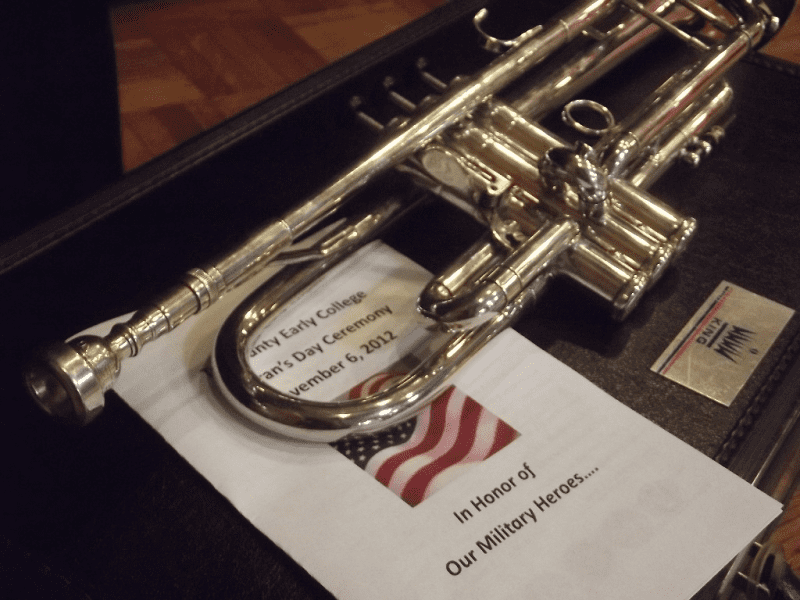 A few weeks ago, Chatter and Chitter performed at their school's annual Veteran's Day Program.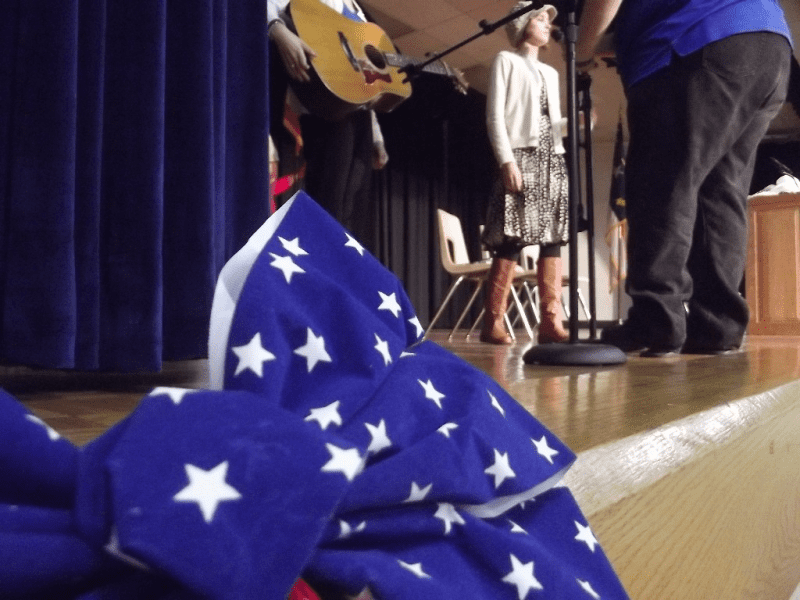 There was a pre show warm up;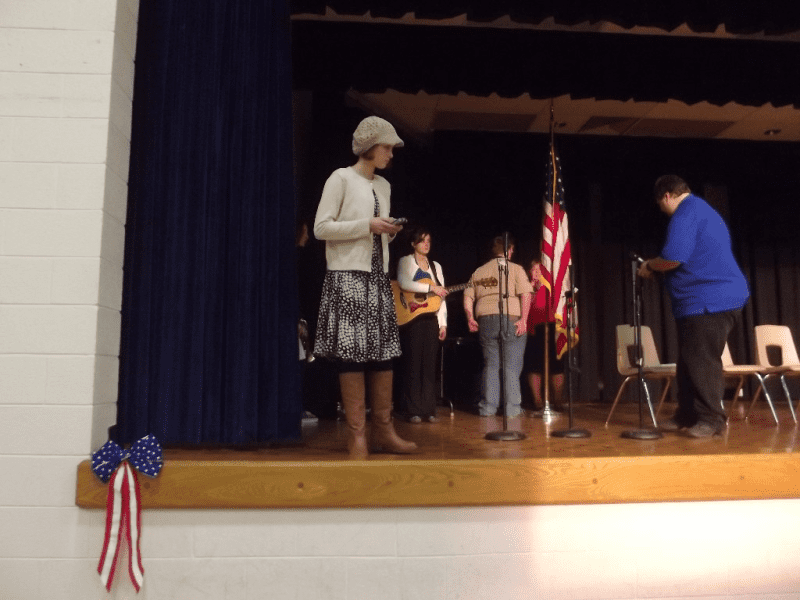 There were pre show nerves;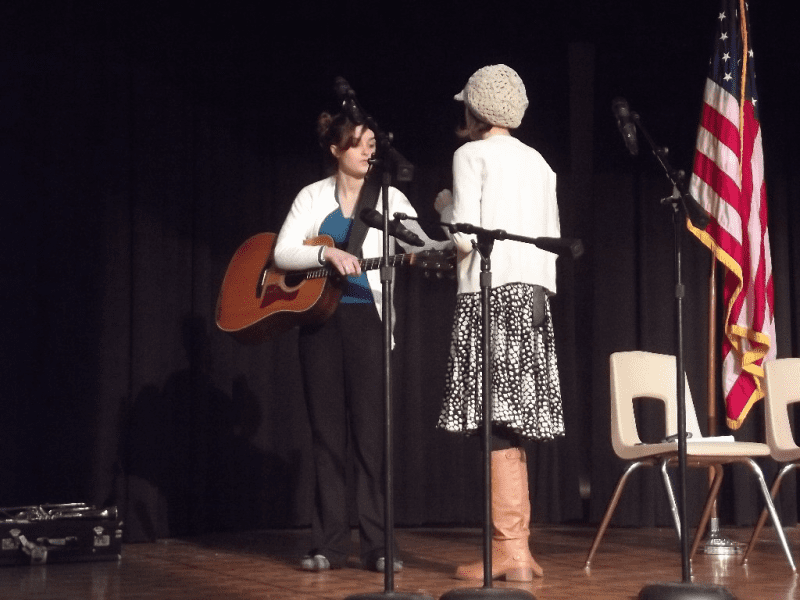 As always-there was pre show fussing;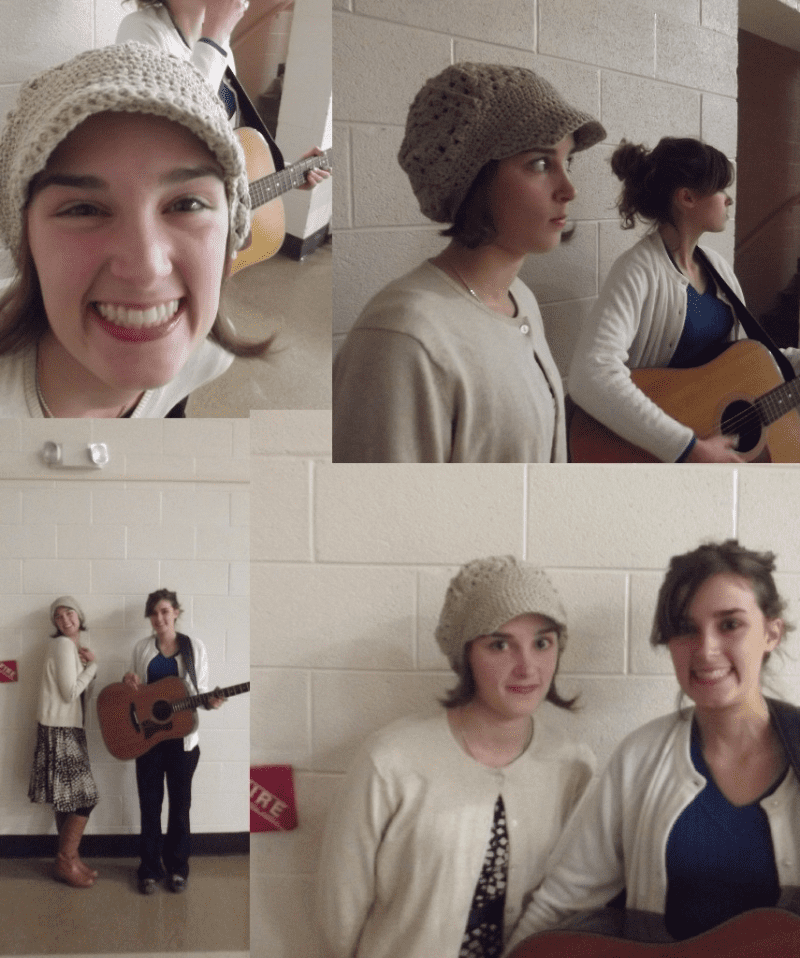 There was pre show silliness;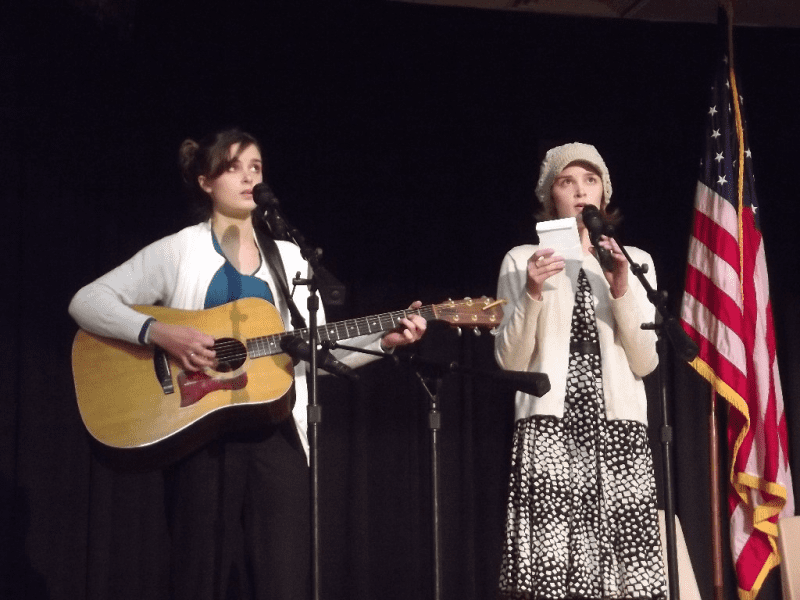 And there was some mighty fine singing and picking by two pretty girls if I do say so myself. Take a listen and see if you like it as much as I do.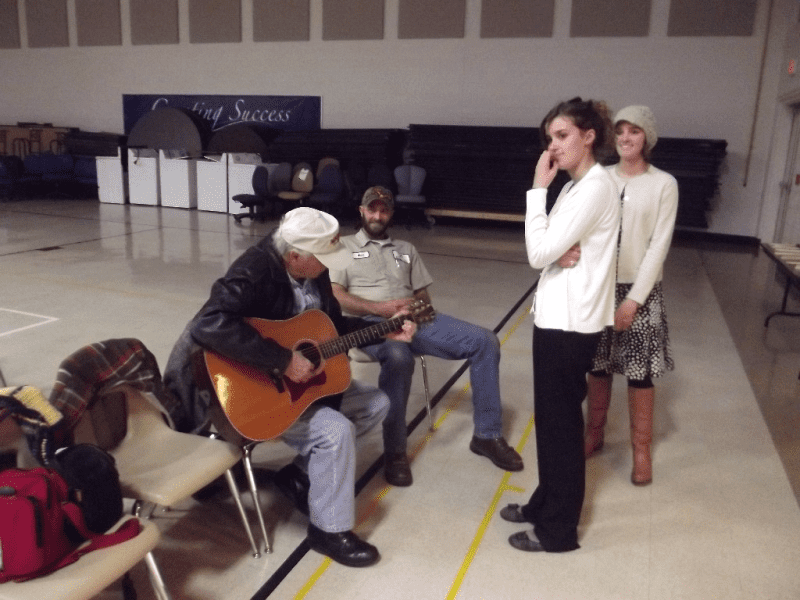 And their favorite Veteran was even there to tune the guitar for them. All in all it was a fantastic Veteran's Day Program-made possible by all the kids-and grownups who participated in it.
Tipper