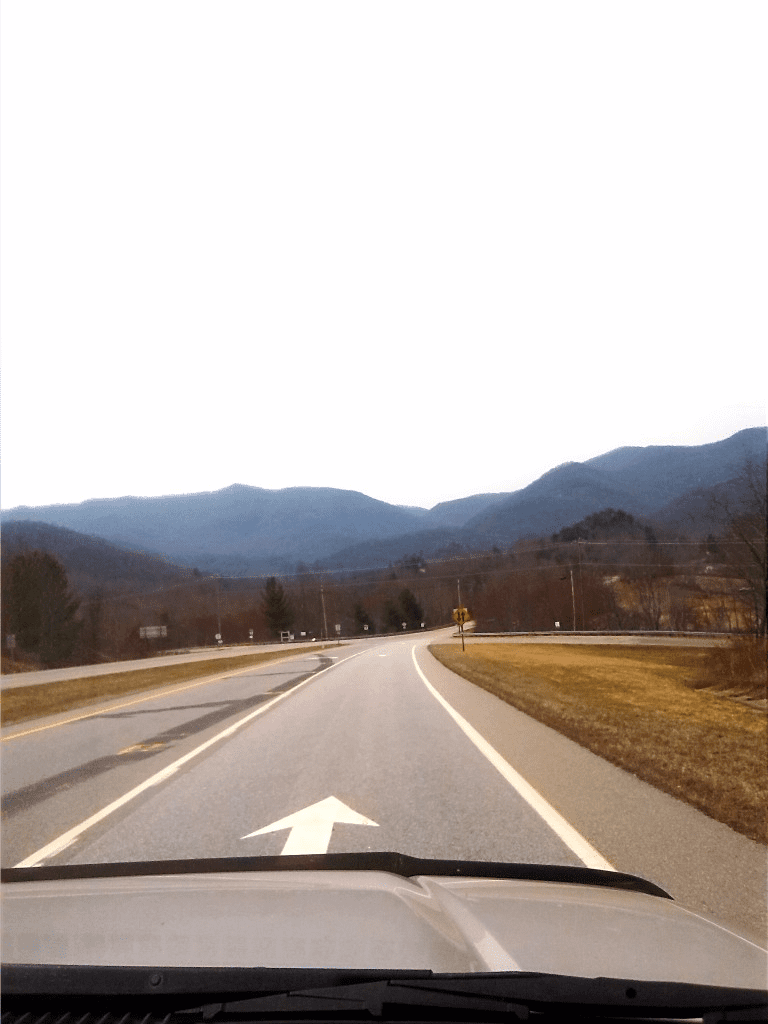 Last weekend Chatter and I made an emergency trip across the mountain to Franklin. Well it wasn't really an emergency in the true sense, it was only an emergency to a teenage girl who was yet to find a dress for prom with the big dance only a week away.
It seemed like Chatter documented the entire trip with her cell phone. She was snapping pics of the dresses and the town of Franklin as we drove through.
Once we headed towards the mountains on our way home, I told her she ought to get a shot of the road in front of us since once we crossed those mountains we'd practically be home.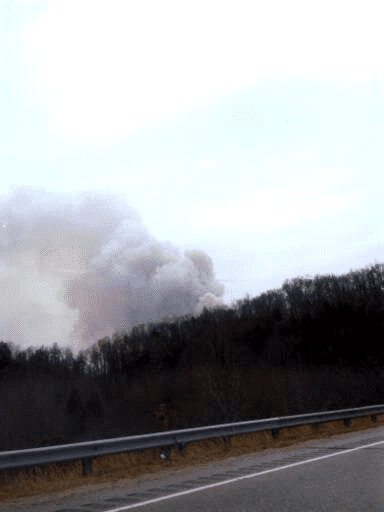 As we climbed higher up the mountain, I noticed billowing smoke in the sky to our left.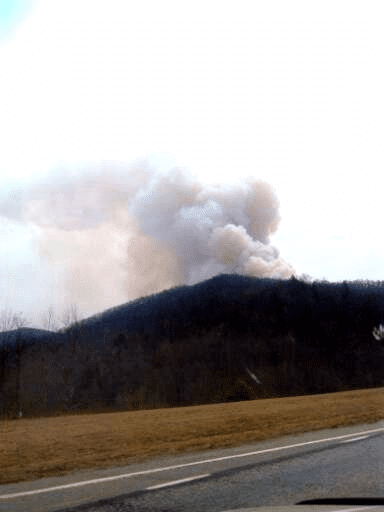 At first I thought the smoke might be from a forest fire, but once we were a little closer it became obvious it wasn't a forest fire. I said "Oh my goodness look-something just got blowed to kingdom come!"
Chatter snapped photos while I kept driving. The smoke rapidly mushroomed higher and higher into the sky. To be honest it was a little spooky looking. Chatter and I both prayed no one was injured and that there was some purposeful explanation for the mighty flume of smoke.
We never did find out what caused the smoke but we both breathed a little easier once we headed down the other side of the mountain towards Shooting Creek and on to Hayesville.
Are you familiar with the phrase blowed to kingdom come?
Tipper