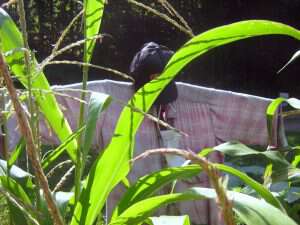 A few weeks ago, I mentioned having a test to see whether or not planting by the signs did indeed make a difference in the way vegetables grow. I had several folks sign up for the fun:  Becky of Twisted Fencepost fame, Nancy from Southern Blessings, Rick M., WKF, The Reddirt Woman herself-Helen, Martina, Warren who lives Among the Hills and a few other who want to remain nameless-(I think they're afraid we'll become famous for our discoveries)
The test got under way this week-we planted the first batch of corn on the 23rd-which is the best time according to the signs. We'll follow up by planting the second batch later this week when the signs have changed to barren unsuitable days.
If the weather will cooperates the corn should have enough days to mature-most of the participants (including me) live in the south-so it shouldn't be a problem-unless Jack Frost decides to make a very early appearance. I'll be comparing the growth of the different batches as we go along. (check in at Twisted Fencepost to see how Becky's test got started-Sign Experiment)
Corn variety is a hot topic around our mountain holler-seems everyone has a favorite and an opinion to go with it. Our favorite-Silver Queen-which is a sweet white corn. Not only does Silver Queen have a superior taste-it freezes great-and seems to hold that sweet fresh taste better than other varieties we've tried. Nothing better than corn fresh from the garden, boiled on the cob and served with butter-yum.
What about you got a favorite corn variety? What is your favorite way to eat corn?
Tipper