I have a delightful writer to introduce you to, Shirley Bullock from Kentucky.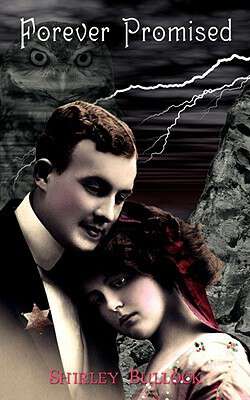 Last summer I had the pleasure of reading Shirley's latest book-Forever Promised. I thoroughly enjoyed it. The book shows Shirley's creative side right from the start-it begins in today's world but before you know it you are whisked back in time-literally. Forever Promised keeps you on the edge of your seat and even winds up the story with a surprise ending.
Shirley, when did you start writing?
I have been writing ever since I was able to put my first sentence together. I have always wanted to write. I made up stories and made my siblings listen to them when I was little.
Do you mostly write fiction or non fiction or both? Are your subjects usually the same or do you write about whatever strikes your fancy?
I write both, my fiction genre is usually time travel, christian or secular. My non fiction usually is Christian based.

Why do you write? As a form of expression or monetary? In other words would you write no matter what?
I write because it fulfills an internal urge, I would not be complete if not telling a story of some sort. I write Vacation Bible school lessons, make my own lessons as a Sunday School teacher and write and direct the plays at church. If I am not physically writing words down, I am making a story up in my head.

Where you born and raised in Appalachia?
My mother is from Letcher Co Ky, she married my father and moved 30 miles south of Louisville, Ky and my childhood memories are full of June meetings and dinner on the ground.  June meeting is a big church service in the family cemetery to remember those gone on and a big dinner after.  Memorial day is called decoration day.

Do you think it's easier/harder to be a writer from Appalachia?
I think it is easier because oral history was such a part of us that most Appalachians can story tell with out problems. I don't think there is quite the assumption today that anyone from Appalachia is a hillbilly and thinks only of corn squeezings.
Where can folks find your work?
Look on Helium.com and www.Foreverpromised.com
Can you sum up what Appalachia means to you?
Appalachia is a heartbeat that drums within a person's soul. Being born in Appalachia doesn't make you an Appalachian. Appalachia is a life style as well as the driving force that molds your personality. It drives your work ethic, stimulates your creativity, and emulates God's love in every nuance of your life.

Hope you enjoyed Shirley's thoughts on writing and I hope you'll jump over to www.Foreverpromised.com and check out her book Forever Promised-I know you'll be glad you did.
Tipper