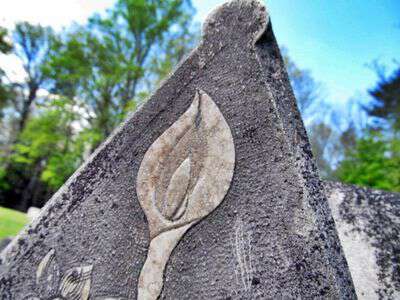 It's time for this month's Appalachian Vocabulary Test. Take it and see how you do!
Run: for a hunting dog to pursue an animal. "I hear our beagle Wilma just a getting it. She's the runniest rabbit dog I ever seen."
Ruinate: to destroy. "Well we have one less lawn mower because after he got finished it's completely runiated."
Riprap: loose rocks placed to prevent erosion. "I wish I had some of that riprap the state uses along culverts. I'd line the ditch of my driveway with it and see if kept it from washing so bad."
Rench: rinse. "Rench out this bucket and take it to your Daddy.
Right smart: considerable amount of something. "I'm glad it rained a right smart last night. It'll be good for the seeds we planted."
I'm familiar with all this month's words and hear them on a regular basis in my part of Appalachia.
How did you do on the test?
Tipper