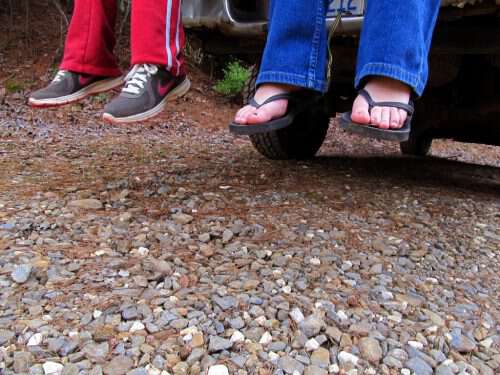 Time for this month's Appalachian Vocabulary Test-take it and see how you do.
Of an evening
Of a mind to
Ornery
Offish
Onliest
Of an evening: of is used to indicated a time of day or activity. "Of an evening we like to sit out on the back porch where its cooler. Sometimes Old man Stamey will come by and tell us stories."
Of a mind to: to decide to do something. "I'm of a mind to go down there and give him what for. There ain't a bit of need in somebody acting like that."
Ornery: hard to deal with or get along with. "She is the orneriest woman God ever put on this Earth. Why it could be raining gold and she'd still find something to fuss about."
Offish: quiet, unfriendly, hard to get to know. "Well when I first met him I thought he was mighty offish but after you get to know him a little better he opens right up."
Onliest: only. "When I came by the ball field he was the onliest little boy out there. I reckon they changed the day and he didn't know."
I'm familiar with all this month's words-but I don't hear offish very often. So how did you do on the test?
Tipper