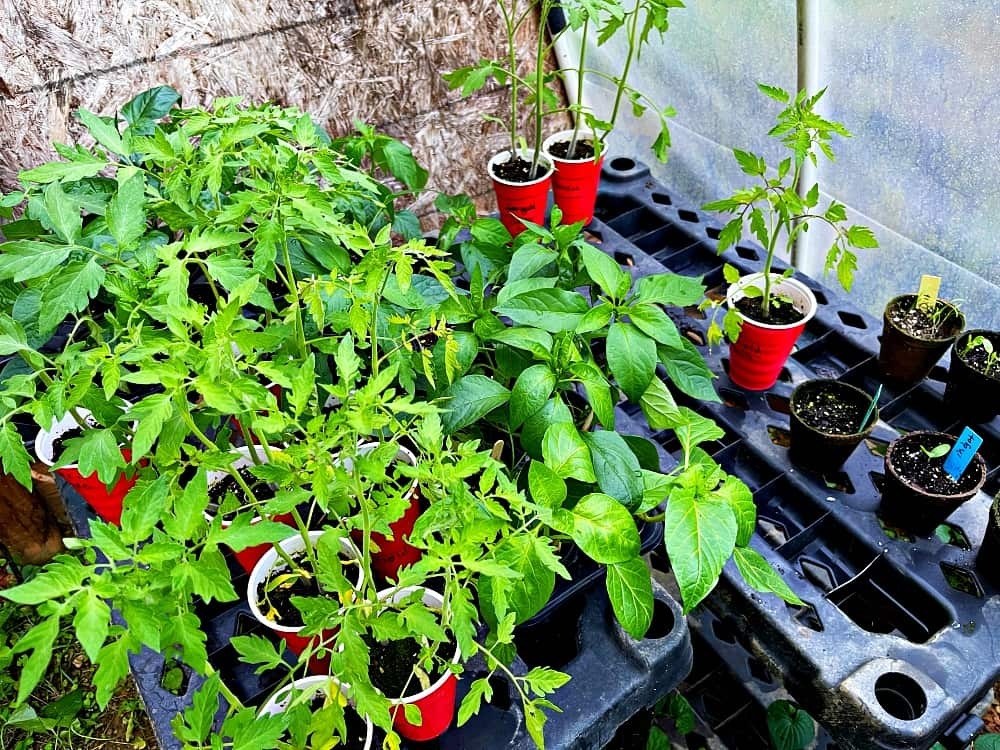 This time of the year we start winding down the greenhouse. Although I'm happy to be planting the things I've nurtured for several months, there's also a bittersweetness about putting the vegetables out in the garden. As silly as it sounds it is as if I'm pushing my plant children out into the big ole world and hoping they can make it without my daily assistance.
We've planted 68 tomato plants thus far. That will be the majority of the ones we grow. As the greenhouse continues to empty when I share plants with Granny, Chatter, and friends I'm sure I'll find a place to tuck a few more tomatoes in the garden here and there.
Some of our favorite varieties to grow are Cherokee Purple, Arkansas Traveler, Mountain Princess, Black Cherry, Juliet, Cream and Sausage, and Carolyn and David's Orange Tommy-Toe.
I can never resist trying a few new varieties. This year we're trying Golden Nugget, Yellow Gooseberry, Black Russian, Speckled Roman, and Giant Italian Paste.
Tipper
Subscribe for FREE and get a daily dose of Appalachia in your inbox