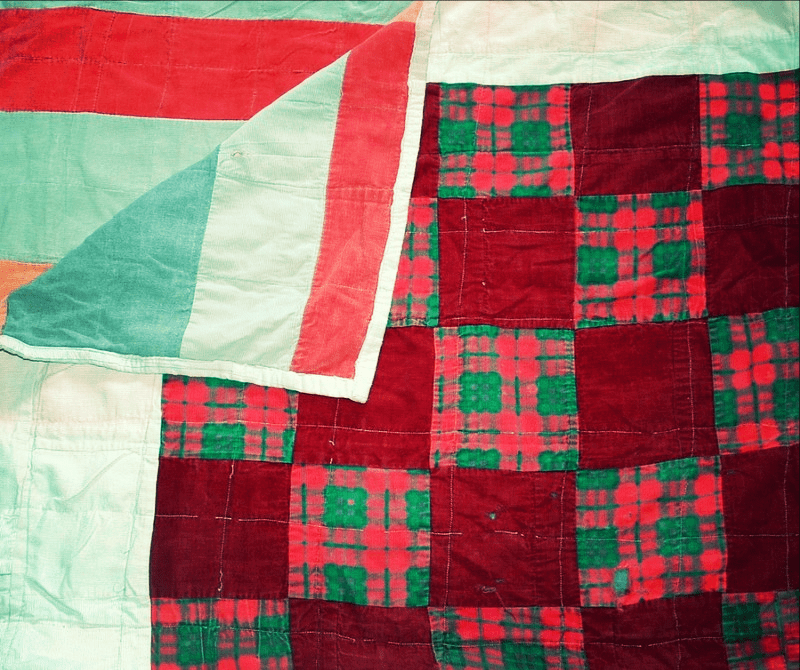 Earlier this week I read an article written by Vera Guthrie. She was reminiscing about her Mother's handmade quilts. Vera said the quilts were utilitarian-no double wedding rings-just quilts made for warmth. They were heavy quilts-made from scraps of fabric and pieces of old clothing. Vera joked about how once you were tucked in at night-there was no getting up till morning-they held you in place.
I grew up with the sorta quilts Vera's mother made. Not always the prettiest pattern-but warm and full of love. Makes me think of home. Neither my house nor Pap's is especially nice or fancy. But my how comforting the thought of home is when you've you been through a rough stay in the hospital.
The whole Blind Pig Gang can't began to express the gratitude we feel to each of you-your kind words and prayers did the trick. Pap and his brand spanking new heart stint are feeling much better. The flu symptoms are on the run-and we're hoping to be home by tonight-to sleep in our own beds under those old utilitarian quilts that feel like home.
Tipper
Appalachia Through My Eyes – A series of photographs from my life in Southern Appalachia.