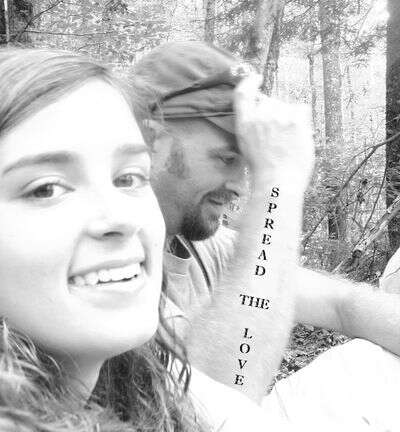 Time to Spread the Love for the month of August-I sincerely appreciate each of you who took the time to leave a comment during the month. Your comments make the Blind Pig so much better!!
Janet, Just Jackie, Julie at Elisharose, Miss Cindy, Brenda Kay Ledford, Osagebluff Quilter, Warren, Lanny, Petra Michelle, David Templeton, Glenda, Fencepost, Rick's Whitetail Woods, Mary Life In A Cordwood Cabin, Paul Saltcreek, B. Ruth, Vicki Lane, Eva Nell Mull Wike, Ph.D., Sarah, Wanda, Stacey South Western PA, Lynn Legge, Pat in East TN, Jen,  Sandra, Sheryl Paul, Kenneth M. Roper, Anastasia, Mike McLain, Nancy Simpson, Kenneth O Hoffman, Mamabug, Kat, Lonnie Dockery, Canned Quilter, Kathryn Magendie, Jim Casada, Don Casada, Charline, Vera Guthrie, Garland Davis, Dilli, Larry Proffitt, Granny Pam , Bradley, Uncle Al, Dee from TN, Rooney Floyd, Martina, Teresa, Rachel Sliding Through Life, Luann, Ethel, Sheila Bergeron, Clint, Jennifer In OR, Melissa P Misplaced Southerner, Wanda Devers, Bill Dotson, Donna W, Sandy Carlson, Janet Pressley, PinnacleCreek, Nancy A Rural Journal , Judith, Suzi Phillips, Debby Brown, RB, Pointless Picks, Dale Anderson, Jo, Helen G, Lise, John Dilbeck , Mary Shipman, Shirla, downthelanegirl, Brian Blake, Glynda, Sue Crane, Lisa At 2 Bears Farm, Mary Jane Plemmons, Gary Powell, Ed Myers, Dolores, Caro, Grandpa Ken, Barb Johnson, Sassy, Baking Barb, Sherie Rowe, Rose C., Charlotte, Mary Rutherford, Mama Crow, John, Georgie, Elizabeth K, Kent Lockman, Susie Swanson, Cee, Richard Moore, Wayne Newton, Laurie Stone, NCMountainWoman, Paula Rhodarmer, Coffee Muses, Gerald, Tea4Too, Nancy Wigmore, Jackie Garvin, Anne, Jan, Bf, Cyndi, Tanya, Connie Arnold, Barbara Gantt, Trisha Too, Ron Banks, Sharon D, Mel H., Roland Leveille, Jerry M. In Arkansas, Misty, Audrey, Mary Berrong, Will, John Bobby Stonecypher, Tom, BestyFromTennessee, Chip D., Ray P. Algee, Dana, Lewis, Susan, Ronald D. Weddle, M.D., Tim Mclemore, Crockett, Sandy Kalvaitis, Rosann Kent, Jennifer Mullis, Rod Weigel, Jen, Robin Naneix, Deanna, Bob Aufdemberge, Phyllis, S.Fox, Fralin'M, Nancy M., Debora Kerr, Bobby C., W.VA. Girl, Tony, Elizabeth, Brenda 'Okie in Colorado, Linda, Sarah Martin, Sandy Kueng, Sandra Sarafian, Erica Vee, Ralf, Carol Isler, Grannis Little Corner, Toni Hodges, Kris, Daniel Seamans, Katie Letterman, Kim Joris, Mary at One Perfect Bite, Journeys 10 , Kristina in TN, Darel Meadows, Bill Burnett, Leon, Madge, Kimberly, Sharon Queen Zapka, Dan Ramsey, Mary Jane, Kim at Stuff Could Be Worse, Shirley Owens, Neppie, Douglas, Marilyn, Pappy, Thurmon, Shannon Vetter, Ed Ammons, Kat, William Hughes, Penn Ashe, Laura Williams Musings, Carol, Rhonda Haslam, William Murphy, Charles Fletcher, Elithea, Em, Mike Cockerham, Amy Jo Phillips, Juana, Ethelene Dyer Jones, Michelle, Patty Hall, Joe Mode, KGL, Phyllis Salmons, Kay Dallas, Maxine Appleby, Sandy Satterfield, Chapman Jones, Sarah, Sherry McGregor, Gail Williams, Terry Fillow, My Carolina Kitchen, Rick, John Scroggs, Paul Certo, Paulett Toneilli, and Julia Dickenson.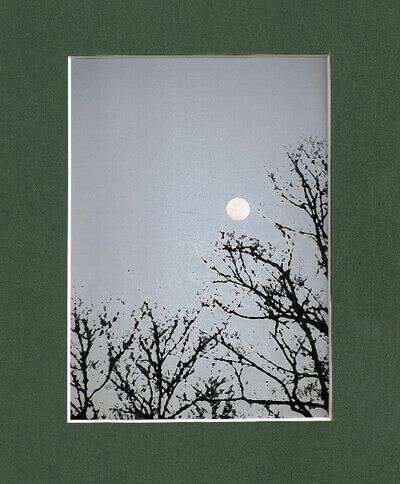 My favorite post by far this month-was Undone In Sorrow. And I'm thankful you guys stuck around for me to tell you about Ola Belle Reed and the story running around in my head: My Name Is Cora Lee Mease -before I finally shared the video with you.
I also enjoyed the re-run of Southern Moon along with Pap and Paul's tight harmony. So the giveaway for August-is an altered photo of that southern moon shining down on my house nestled here in the mountains of Appalachia.
And the winner is…. Rhonda Haslam. Send your address to me and I'll send you the photo Rhonda.
If you missed any of the hoopla surrounding the video Undone In Sorrow-just click on the any of the words in orange above and you can jump over and read about it and see the video. And don't forget all the commenters names in orange-have a website too-jump over for a visit and I know you'll be glad you did.
Tipper