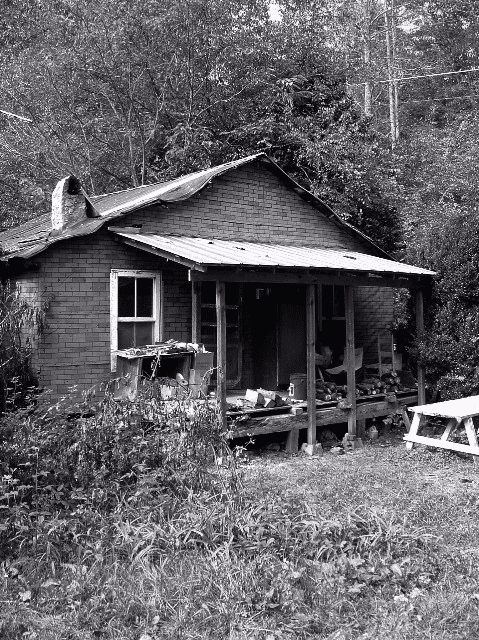 "He lives in a big fine house up in that new development" is a sentence you might have heard in our county over the last 15-20  years. I'm not saying there's anything wrong with living in a big fine house-sometimes I wish I lived in one. But it is something I've pondered on.
A conversation I happen to hear the other day got me to thinking about it again, the difference in people's houses and what it takes to make someone happy. For some folks its a house with to many rooms to keep clean for others like the person who lives in the house above its a pot of beans on the stove and enough firewood busted to make it through the winter. I wish I could say I was like the latter, but truthfully I guess I'm somewhere in between.
Tipper
Appalachia Through My Eyes – A series of photographs from my life in Southern Appalachia.