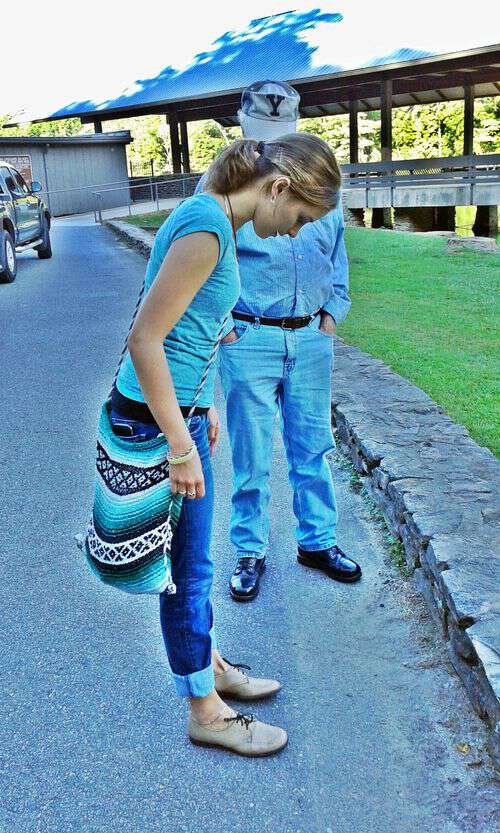 I snapped this photo of Chitter trying to get Pap to admire her hipster shoes she found at a thrift store in Asheville. One look at Pap's boots will tell you he takes shoes seriously. He keeps them that shined up all the time.
The girl is crazy about the shoes and tries to show them off to anyone who will look at them. I told her I didn't care much for them because they looked like Granny shoes. We've all enjoyed giving her a hard time about the shoes.
But even Chitter had to laugh when Granny told her "I love your shoes where did you get them? I seen a white pair just like them in my catalog that came in the mail today."
Tipper
Appalachia Through My Eyes – A series of photographs from my life in Southern Appalachia.