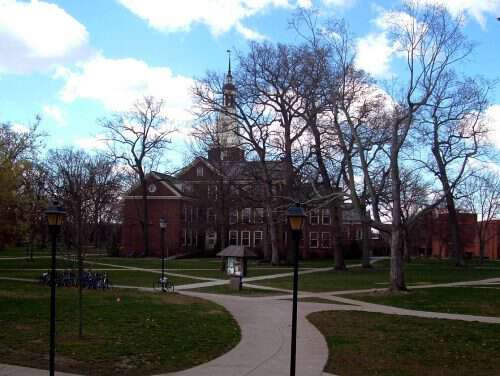 The campus of Berea College is beautiful. I've only been there in the Spring of the year-but I'm positive it's just as lovely during all the other seasons as well. There are lots of reasons why I like Berea College-the lovely campus, the connection it has with the John C. Campbell Folk School, the annual Mountain Folk Festival-and the list goes on and on. But one of my favorite things-is the reason Berea was founded. Here are 2 of my favorite quotes from the college page:
*This quote is describing the early days of the college:
"The startled railroad surveyor dropped his notebook as his surveying instrument focused on a brick structure extending above the forest canopy. Ladies Hall, Berea College's first brick building, seemed totally out of place in the woodland setting. "Whoever put up that building in this wilderness must have had faith," the surveyor observed."
*This quote is describing the reason behind the school:
"It also was agreed that the school would furnish work for as many students as possible, in order to help them pay their expenses and to dignify labor at a time when manual labor and slavery tended to be synonymous in the South."
I love that the founders had faith-and I love that they wanted to help the students-by teaching them skills to work their way through college-I'm sure many of those students used those skills for the rest of their lives. And I bet the students at Berea today do too.
Tipper
Appalachia Through My Eyes – A series of photographs from my life in Southern Appalachia.