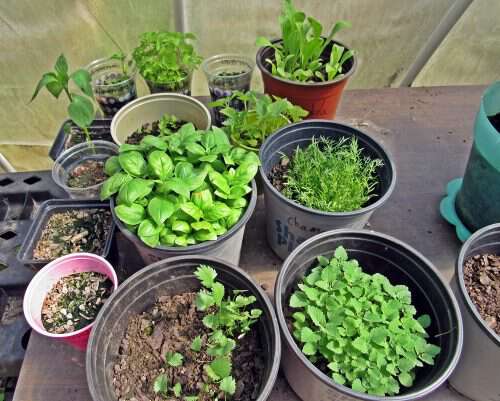 The only thing left in the greenhouse is a few of Chatter's herbs she started from seed along with a few stray pepper plants that must have hid from us the day we planted tomatoes and peppers.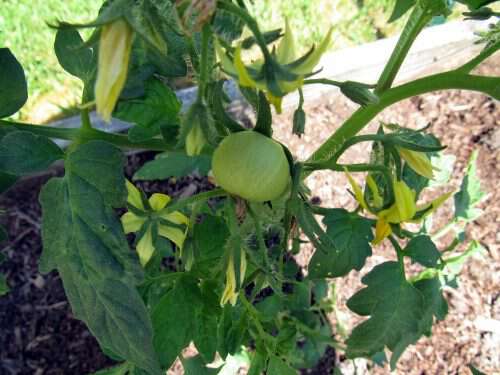 Our tomatoes started out sort of puny. I said they were probably as sad as I was about Pap and that was why they weren't growing, but they've made a come back and are looking so much better than they did. The photo is of Sow True Seed's Mountain Princess.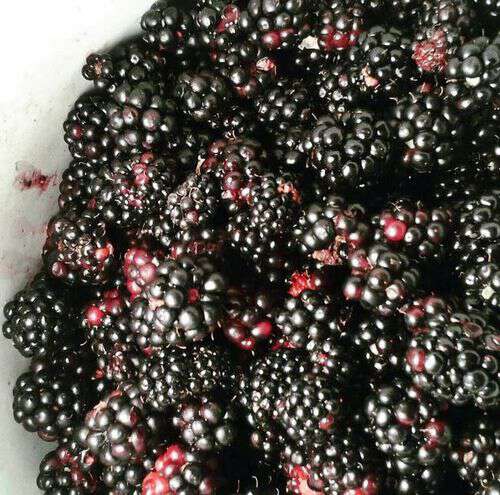 All the blackberries need to do is get ripe. Looks like its going to be a good year for blackberries in my neck of the woods. I didn't plant them but I do keep an anxious eye on them every year. Miss Cindy tells me her Mulberry tree is almost ready for the picking too.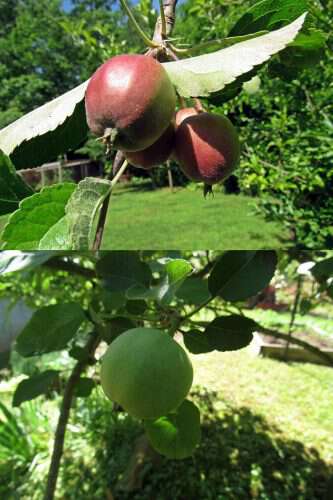 Looks like we'll get our largest harvest ever from our apple trees-still won't be like the harvest from an older tree but each year I get a few more apples. Our grapevines have really taken off this year and I'm thinking we might get the first grapes ever from them. Blueberries are abundant if they'll just stay that way till they ripen. Most of our bushes are late bearing blueberries and there are so many things that can happen to them between now and August-think drought, hail, and birds.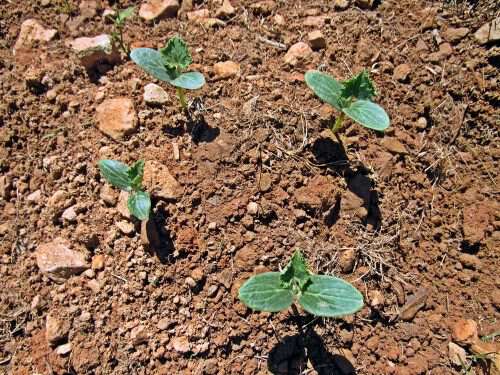 All of my Sow  True Seed Cucumber Reporting @ Large plants are up. I haven't seen any runners yet, but it won't be long.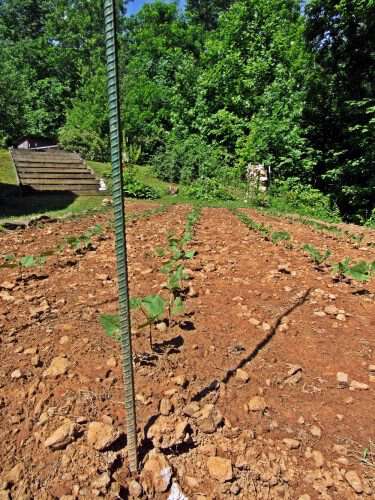 Our Sow True Seed Greasy Beans along with Kenneth Roper's Nantahala Beans are looking beautiful! So lush and green and it seems like they grow an inch every night.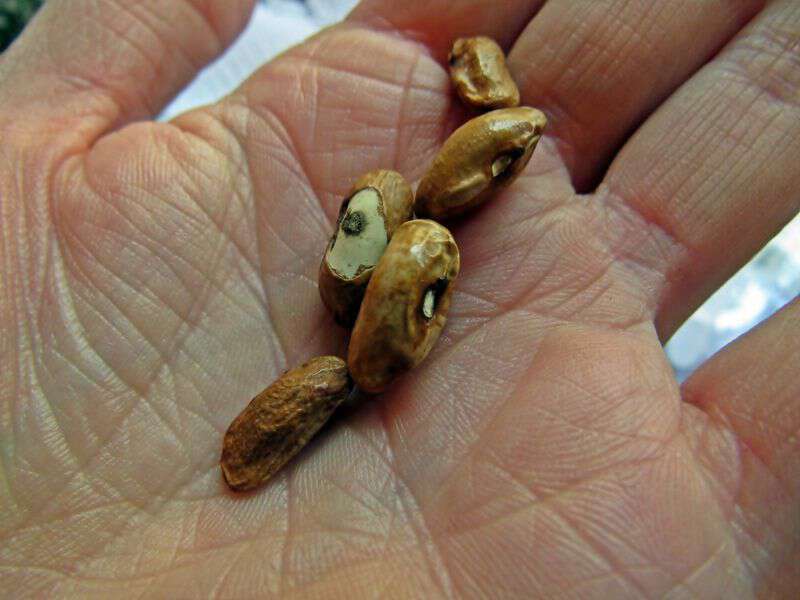 The Yonce Beans are keeping up with the other beans…and appear to be about to pass them up in growth.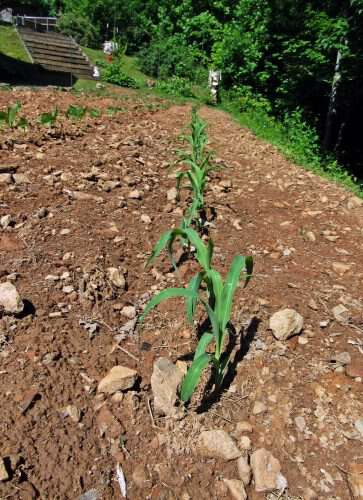 We only have one row of corn-we planted Sow True Seed's Trucker's Favorite White. Our favorite corn is Silver Queen but since we didn't plant Pap's big garden again this year, we didn't plant any Silver Queen. I'm hoping farmer Tim's corn down the road does as good as it usually does and we can buy some from him.
We also have squash and zucchini up and growing but somehow I didn't manage to get a photo of them.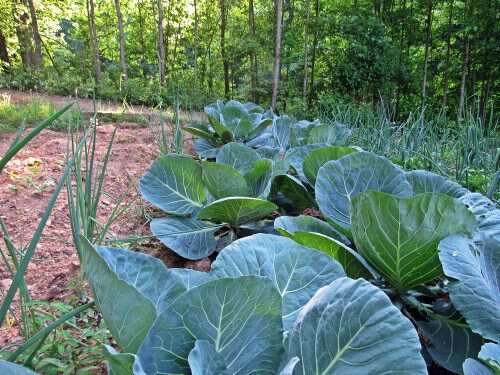 Granny's garden is coming along about like ours, except for her beans. They're behind ours since peter rabbit and his friends ate the first ones we planted.
The cabbage Pap and Chitter planted is doing good. Only a few bugs on 2 of them so far, and taking a cue from Pap I used the 7 dust he'd left on the porch to take care of them.
Please tell me how your garden is doing.
Tipper