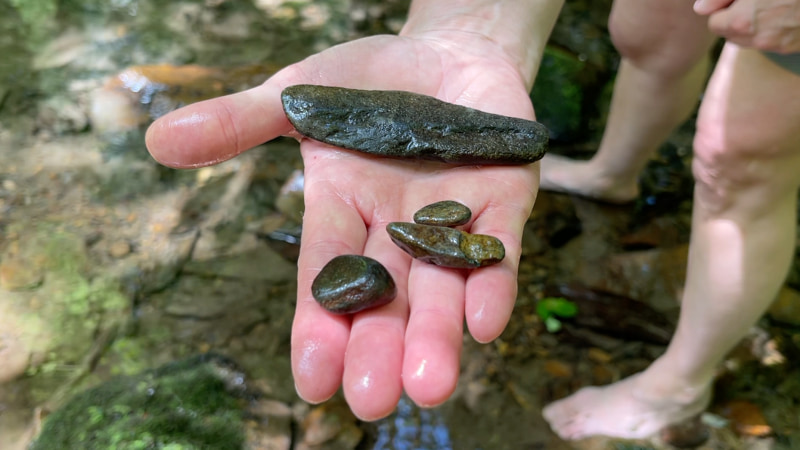 I've always loved creek rocks. I'd like to think Chitter inherited her love of the creek from me, but I don't think that's true. The waterways of Appalachia have a tendency of weaving theirselves around your heart whether they be rushing bold streams or small branches.
As a child I would try to find the perfect rock every time I visited the creek. The ones I thought were extra special I'd store in my window sill. Over the years as I began to out grow playing in the creek I moved my collection to one of my old jewelry boxes and weeded out the ones I thought I could part with.
When the girls were babies I found my old stash of treasure in a ballerina jewelry box I'd brought home from Granny and Pap's.
I took the rocks and other small bits and put them in a glass jar in the bathroom. They're still there.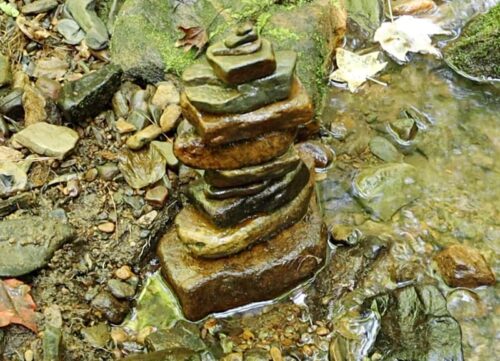 All these years later I still love to handle the rocks in the creek every chance I get. But these days, instead of bringing them home to admire I build small piles of my favorites by the creek and leave them.
I like thinking about a random coon or other animal coming to drink and knocking over my creation. Or maybe they stand and admire it 🙂
Sometimes I wonder if any of my stacks stay erect until ample rain strains the banks of Stamey Creek. I like to think about rushing waters dispersing the rocks back to where I found them in the creek bed that's always made me feel at home.
Tipper
Subscribe for FREE and get a daily dose of Appalachia in your inbox