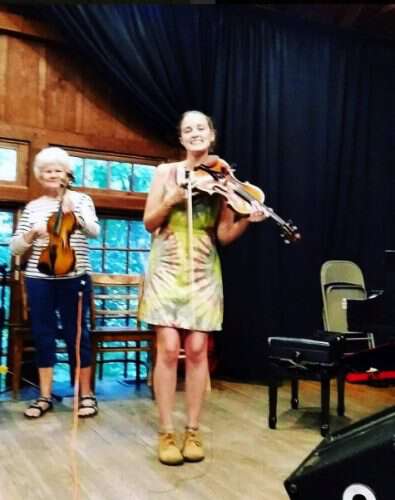 1. The girls finished up another amazing week at  John C. Campbell Folk School's annual Dance Musicians Week. They were able to take the class because of the generosity of an anonymous person or persons. This is the fourth year the girls have been blessed by the bountiful generosity of that kind good soul. As always the class was full of fun and lots of learning too. In the coming weeks I'm sure they'll share some of the tunes they learned in the class with you.
2. The Deer Hunter is enjoying his new job and especially liked getting to try out their new lift this week.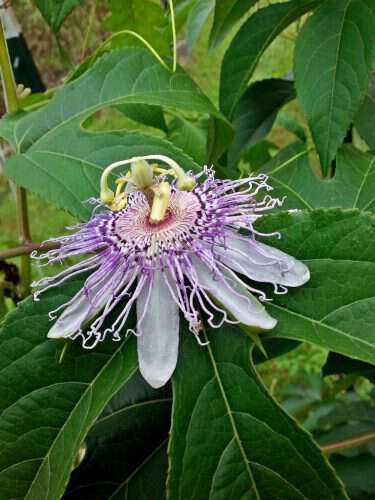 3. Remember when Chitter was wishing she had some wild apricots? Well the girl pretty much has them taking over the entire backyard this year.
4. Did you know I sometimes dream about you? The other night I dreamed it snowed-in JULY! As I was walking through the snow to the chicken coop I was thinking I needed to come up with something to talk to you about on the following day. Suddenly I thought I know they'd like to know it snowed five inches in July! Now that I think about it, if it snowed five inches in Brasstown during the month of July the whole world would want to know about it!
5. The girls have been trying to learn Ashokan Farewell. If you've never heard it you need to! Don't wait on the girls go here to hear it for yourself and then you can have it going round and round in your head like I have for the last few weeks. So breathtakingly beautiful that it almost makes me cry with happiness.
Tipper