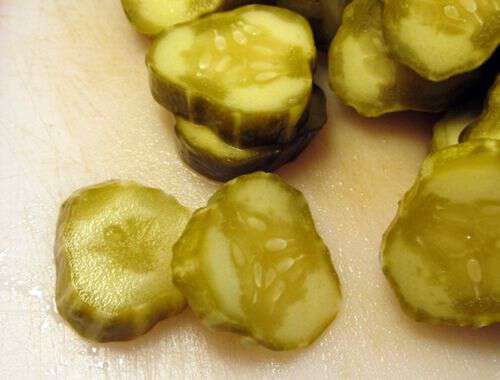 Drain cucumbers-discarding water.
Slice cucumbers-discard ends.
Place slices back in crock.
Add 2 tablespoons of Alum and 2 heaping tablespoons prepared horseradish to crock.
Pour 1 gallon boiling water into crock.
Place your plate and jar back on cucumbers to submerge them under the liquid. Cover let sit overnight.
The next step is quick and easy.
Tipper