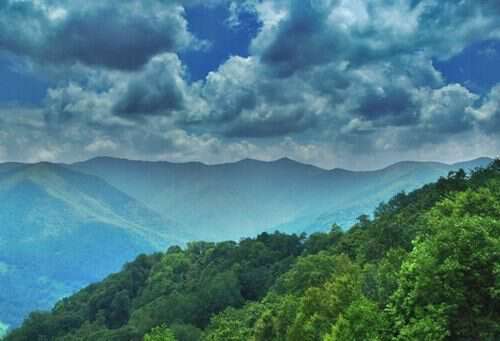 Recently the girls have been doing the song "Way Back in the Hills." It was written by Bob Amos and we learned it from a band he used to play for called Front Range. The band was a bluegrass band, but it was from out west instead of here in the east. Paul and I always wondered if that's why the band never really made it to the big time in the bluegrass world. They had amazing music and amazing songs too.
Paul and Pap first did "Way Back in the Hills" and over the years the girls tried it a few times. I know they did it at a concert in Blairsville several years back because we have a video of it and Chitter makes a funny noise at the beginning of the song. If I remember right I don't even think she played her fiddle on it, but she does now.
I'm not sure what turned the girls back onto the song. They've wanted to do it at pretty much every concert we've played this summer and I'm glad.
As we were playing the song yesterday evening for the Clay County American Legion I decided I need to share Pap and Paul's version again for you all. It was one of the first songs we uploaded to Youtube way back in 2008 when I first started the Blind Pig and The Acorn. Since that time, its received over 26,000 views. I guess a lot of other folks like it too. If you look close at the camera shots of Paul you can see Chatter laid over the back of the couch doing something silly I'm sure.
I hope you enjoyed the old video of Pap and Paul doing one of my favorite songs.
Tipper
Subscribe for FREE and get a daily dose of Appalachia in your inbox