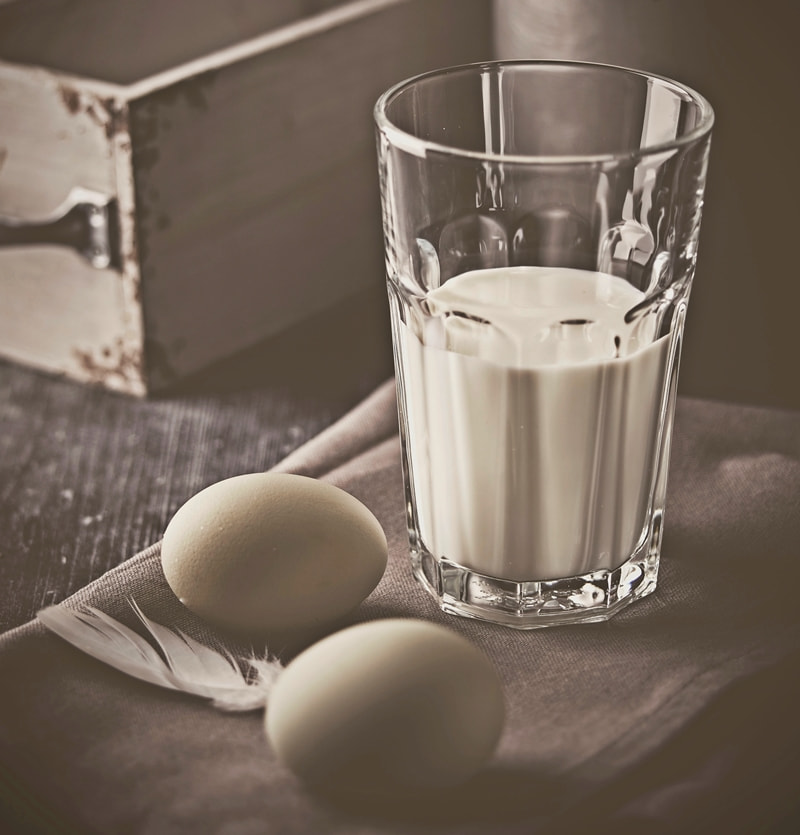 "We knew when to churn when the milk went "blinky." This was our custom before we got electricity: We had a springhouse, and we would put pitchers of milk, with a "milk rag" (a triangle, hemmed, from a bleached-out flour sack), tied securely around the top of the crockery pitcher. Later, when we got gallon jugs (sometimes my Daddy would measure his sorghum molasses he made for everybody in the community at his cane-mill, sorghum syrup-making mill, into gallon glass containers. We would use some of these for milk to the springhouse, after we had the gallon jugs.)
Anyway, from the springhouse, we would "fetch" the cold milk, skim off the cream that had risen to the top into the large crockery churn, so plenty of butter could be made later from the cream, and then drink the "skimmed" milk. If we happened to leave a jug or pitcher too long in the springhouse, it might become "blinky" or "clabbered," too. But seldom did we have "blinky" milk that had been cooled in the extremely cold water of our "bubbling" spring. (I've written the story of "How Daddy Found the Spring" for Blind Pig before!). Then, whatever was left from the jug also went into the churn until it really became "blinky" (clabbered) and was ready to churn and make into beautiful molded squares of rich country butter–and left the buttermilk for making biscuits, cornbread–and for my Daddy to drink! He preferred to drink a class of cold buttermilk, and eat it with cornbread crumbled into it, than to have it in what we called "sweet milk" (before it turned blinky or we made buttermilk from it really, the "buttermilk" is milk minus the butter!).
All the milk was utilized around our farm house. And we had plenty of it, because we usually had four or five "milk cows" to tend and get rich milk from every day. We sold the excess from what our family would use to the "milk man" who came by week-days and took the large tin milk can we left filled from whatever we had left from our family's need. He left us another can empty for that day's supply to be picked up the next day. This (small) source of income helped with things we needed to purchase at my Grandpa Bud Collins's country store! Many good memories of milk, the springhouse, driving cows to pasture, and taking those pitchers and jugs of milk to the springhouse for cooling before the days of electricity and refrigerators! Milk and water (with coffee for the grown-ups for breakfast) was our main drink in our growing-up years. If we had lemonade, or tea, (because we didn't have ice to go in it), it was a rare treat. Tea was mainly served hot, as was coffee.
I love these memories. They take me back to a happy, secure, well-provided for youthful days (we were poor but didn't know it, because we had everything we needed!!) Now that I am "fourscore and more" I look back and am so grateful for my Appalachian upbringing. Selah!"
—Ethelene Dyer Jones – January 2017
—-
Tipper
Come cook with me!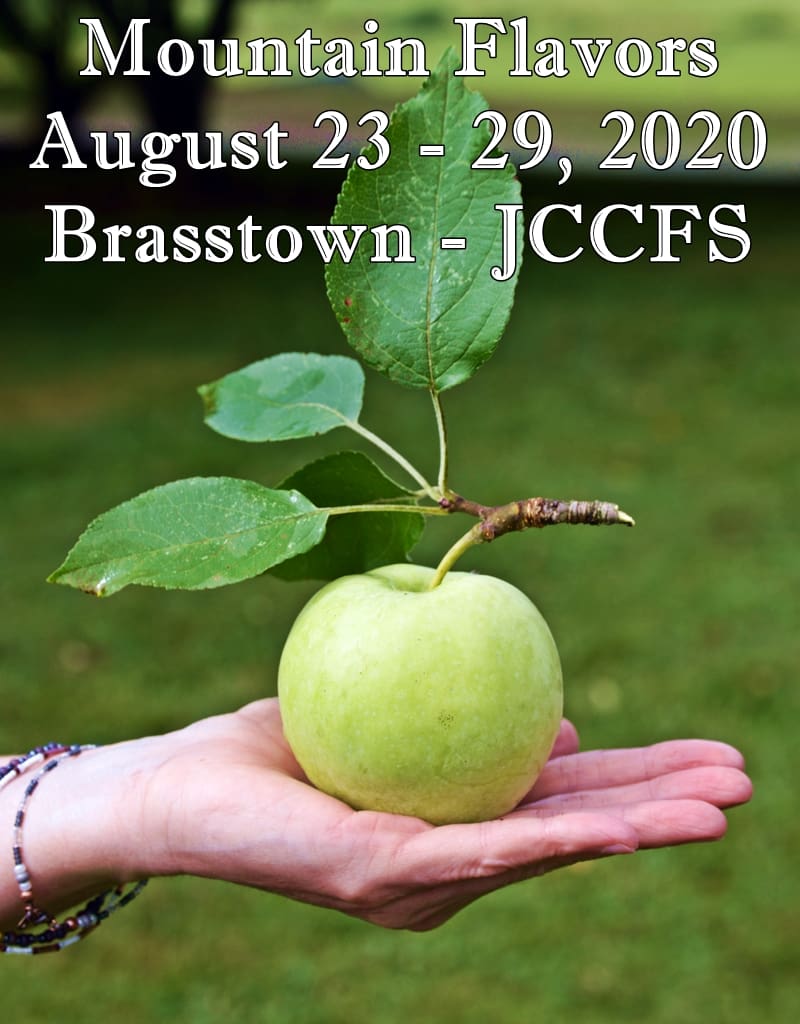 MOUNTAIN FLAVORS – TRADITIONAL APPALACHIAN COOKING
Location: John C. Campbell Folk School – Brasstown, NC
Date: Sunday, August 23 – Saturday, August 29, 2020
Instructors: Carolyn Anderson, Tipper Pressley
Experience the traditional Appalachian method of cooking, putting up, and preserving the bounty from nature's garden. Receive hands-on training to make and process a variety of jellies, jams, and pickles for winter eating. You'll also learn the importance of dessert in Appalachian culture and discover how to easily make the fanciest of traditional cakes. Completing this week of cultural foods, a day of bread making will produce biscuits and cornbread. All levels welcome.
Along with all that goodness Carolyn and I have planned a couple of field trips to allow students to see how local folks produce food for their families. The Folk School offers scholarships you can go here to find out more about them. For the rest of the class details go here.
Subscribe for FREE and get a daily dose of Appalachia in your inbox